For a senior citizen who is a veteran, there are programs in place which can help them to afford quality assisted living options.  Many individuals and families are unaware of the tax free veterans benefits which are available under the  Veteran's Aid & Attendance Benefit.
If you or a loved one are a veteran of any of the U.S. armed services and are looking into assisted living or adult residence facilities, this information is essential.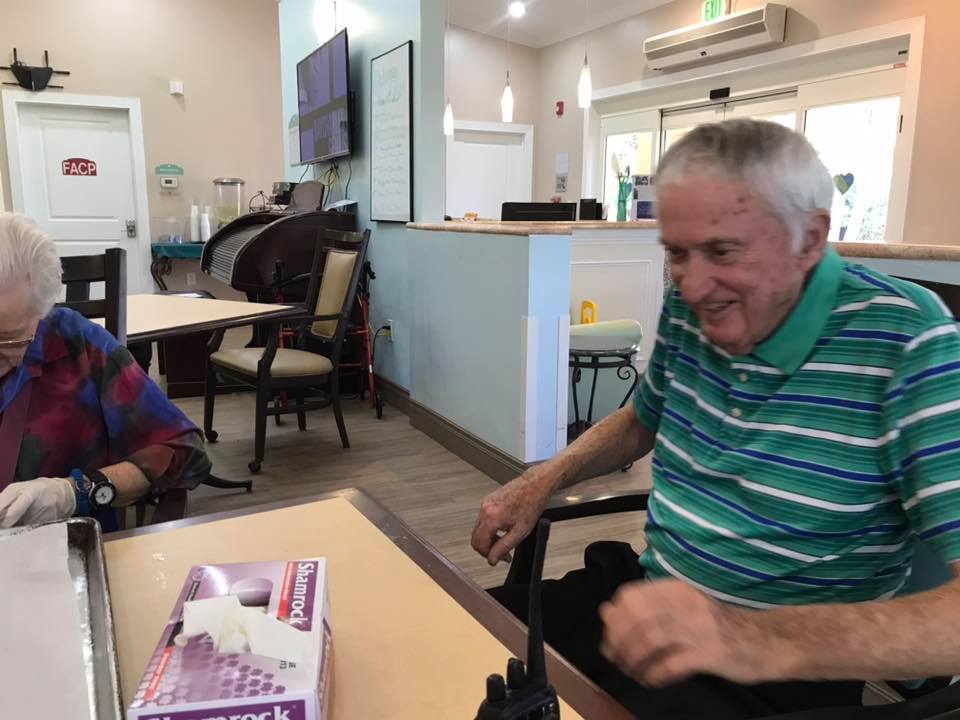 The Veterans Aid & Attendance Benefit was created to offer financial assistance to help offset the burden of long-term care. It was designed to assist those who require help with basic daily activities and can be applied to  in-home care, board and care, assisted living facilities or private-pay nursing homes.
The benefit will help veterans to afford the care they require. It is completely tax free, does not have to be paid back, and is paid directly to the beneficiary by the Department of the Treasury.
Who is Eligible for Veterans Benefits?
Veterans Aid & Attendance provides funding over and above a basic VA pension. It is available to veterans and their spouses or the surviving spouses of deceased veterans. The recipient was not required to have suffered an injury while in service.
Further requirements include:
Applicants must be a minimum 65 years old; totally or permanently disabled; a patient in skilled nursing care; receiving  Social Security Disability Insurance or Supplemental Security Income
A low-income veteran who served a minimum of 90 days of active military service and who was honorably discharged is eligible for a pension from the U.S. Department of Veterans Affairs. At least one day of their service must have been during an acknowledged period of war, including World War I or II; the Korean War;  Vietnam War, or Gulf War.
Their surviving spouse is also eligible for this pension.
Applicants for Veterans Aid & Attendance must be a current recipient of a VA pension; or prove eligibility and apply for a VA pension and Veterans Aid & Attendance simultaneously.
Once all other criteria are met, they must pass an annual family income and net worth standard, which is an income and asset guideline to determine low-income eligibility.
Benefit Awards for Veterans and Spouses
If a veteran or their surviving spouse is determined to be an eligible candidate, monthly  2019 aid benefits are as follows:
Unmarried veteran: $1,881
Married veteran: $2,230
Surviving spouse: $1,209
Surviving spouse (1 dependent): $1,442
Veteran married to a veteran (support needed for both): $2,984
The individual  may also be eligible for these veterans benefits, which can be granted in conjunction with or in place of the above amounts.
 Housebound benefits: This benefit pays  on top of the basic VA pension. It is available to veterans who have suffered  a permanent disability which prevents them from leaving their residence. It can be utilized to assist with the cost of in-home care.
Survivors Pension benefits:  A surviving spouse who has not remarried may be eligible for monthly income through a Survivors Pension. There are specific low-income requirement qualifications, but no age requirements.
Note: Surviving children under the age of 18 or permanently incapable self-support may also be eligible. College students may also be eligible up to age 23.
At A Banyan Residence, we are fully acquainted with the veterans benefits which are available to be applied to our assisted living or memory care facilities. If you live in the Venice, North Port or Sarasota area and are looking for a quality, compassionate adult residence ,we invite you to visit us personally to learn about your senior living options.