A few decades ago, assisted living activities may have included bingo and basket weaving. But today's adult residences offer a wide range of activities and events for seniors to enjoy. From physical fitness to cultural enrichment, these activities are designed to provide a fulfilling life to those who most deserve it – our moms, dads, grandparents and loved ones.
While bingo will probably always be a favorite pastime for many, you may be surprised at just how much is offered to residents in assisted living communities.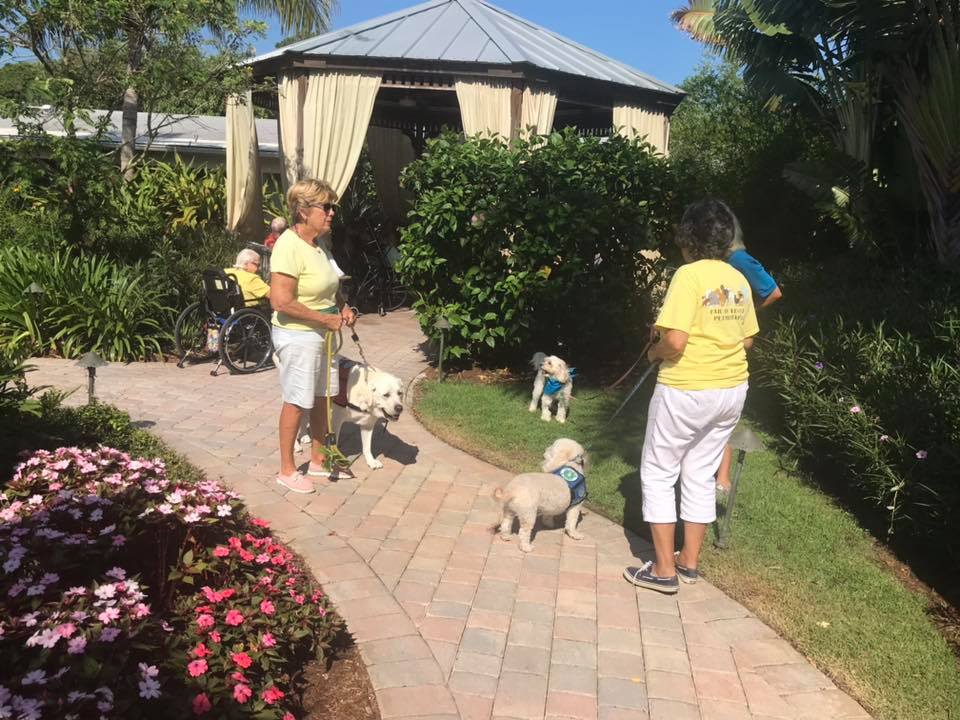 Every resident is an individual, with different interests and varying abilities. That is why assisted living activities which span a wide range of interests are a sure sign of a residence dedicated to the all around well-being of all who live there. Some examples of the activities typically offered include:
Gyms and Fitness Centers: Exercise is important for anyone, but can significantly improve the quality of life for a senior citizen. Although here in Venice we can take walks outside nearly year-round, having a gym or fitness center onsite is a great way to give residents a choice of ways to keep their body moving. From instructor-led classes to physical therapy and exercise rooms, these activities are a must-have.
Social Gatherings: An assisted living facility typically offers a wide range of social gatherings for their residents to meet, mingle, and socialize. Whether an ice cream social or a sing along in front of the fire, these assisted living activities are designed to prevent isolation and loneliness. If your loved one is in an adult living residence and not taking advantage of these activities, try to encourage them to attend – better yet, attend a few events with them! Friendship and socializing can help fight depression and sadness in seniors. At A Banyan Residence, we also offer a weekly barbecue for residents and family. This encourages families to visit more often, and gives our residents weekly activity to look forward to.
Offsite Trips and Excursions: Assisted living facilities typically offer a shuttle for necessary trips, such as doctors visits and grocery shopping. But they also provide for organized offsite outings such as theater trips or beach days. The activities directors at these residences work hard to offer a wide range of interesting and stimulating trips for people of all interests. If your loved one had a favorite place to frequent when they lived on their own, advise the staff – they may be able to plan a trip for all the residents to someplace special.
Walks and Grounds: Even if a resident cannot travel offsite easily, most enjoy getting outside and enjoying our beautiful South Florida weather. An assisted living facility with walking paths, flower gardens, waterfalls, and fish ponds offers your loved one a serene backdrop in which to relax. Even if your loved one is in a wheelchair, they can enjoy manicured grounds and nature's beauty.
Self-Pampering: For many, one of  their favorite activities is to spend a day at the salon, getting their hair and nails done. (Or perhaps, getting a shave and a haircut!) Not only does this make them feel special and pampered, but inspires confidence in their appearance and a sense of still participating in activities they always enjoyed.
Assisted living activities may include book clubs, card tournaments, movie nights, pet therapy days or art lessons. All are designed to encourage participation, community, and enrichment. At A Banyan Residence, we are committed to making sure our residents are experiencing a full life through a wide array of activities and amenities. Schedule your tour today.