The choices can seem overwhelming if you are a Venice area resident seeking an appropriate adult living community for your loved one. Options range from senior living (apartments with security and supervision) to assisted living and memory care. The latter options can accommodate most seniors, as the services can be scaled as the resident grows older and physical or mental changes occur. We recommend researching online and scheduling an assisted living tour with two or three communities that meet your goals – at least on paper.
When you take an assisted living tour, there are many details to take note of – and while each may seem like a small thing, these details can help you better understand if the facility is suitable for your loved one.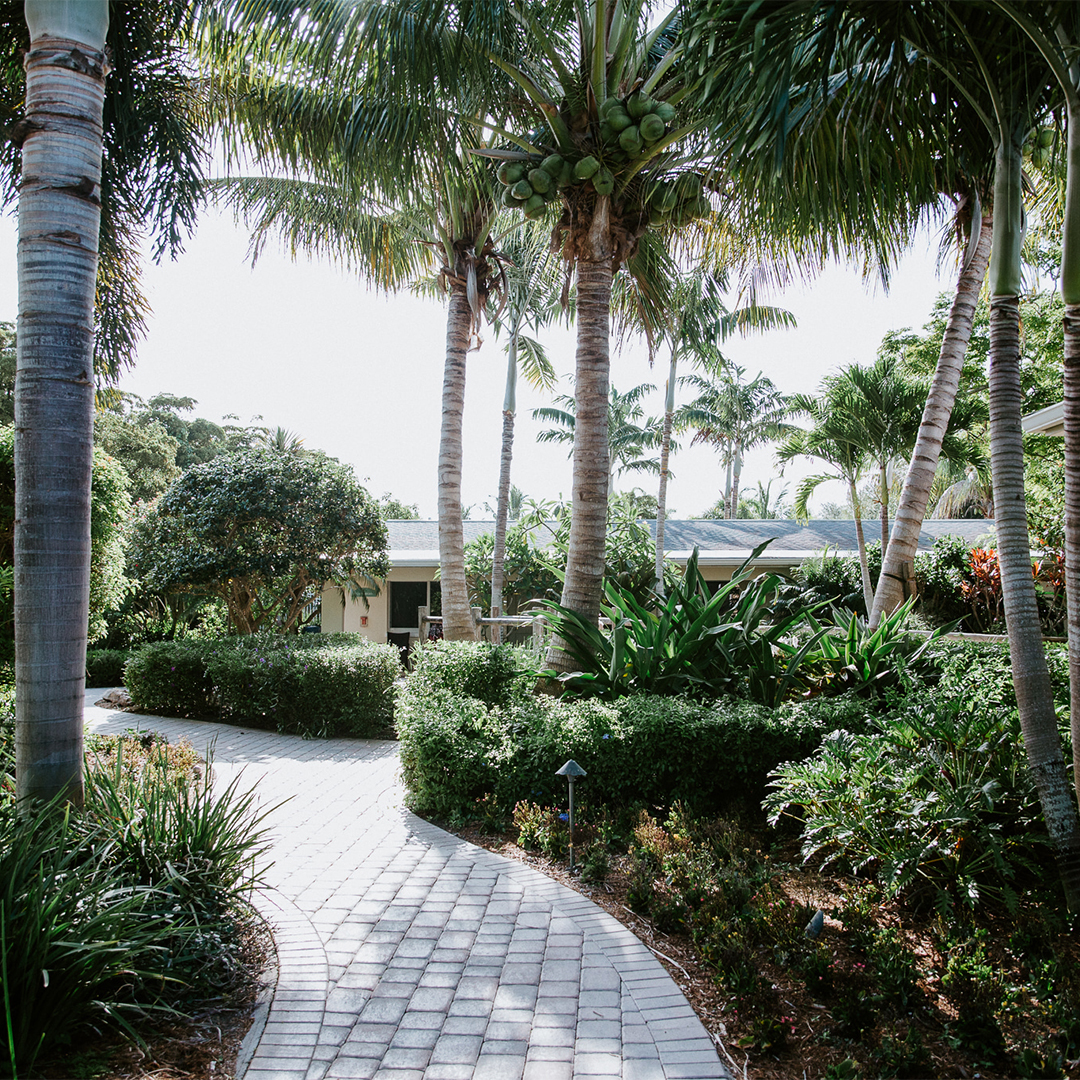 Remember, if your parent can still participate in the decision process – you should involve them as much as possible. You may wish to narrow the potential facilities down based on geography, budget, and amenities before presenting options to your loved one. But once you begin the phase of taking an assisted living tour, they should have the opportunity to view the residences and provide input as to what feels most like "home" to them.
What to Accomplish on Your Assisted Living Tour
Notice the Entrance: What is your first impression when you enter the facility? Is it light and bright, cheerful – or poorly lit and depressing? Did anyone greet you when you entered the facility? Is there visible security as soon as you enter the front doors? Remember, this may become your loved one's new home, and the immediate mood or ambiance is essential to comfort and well-being.
Look for Active Residents: While taking the assisted living tour, keep an eye on the residents. Are they walking around and visiting with each other? Are they engaged in planned activities with their peers or talking in groups? While not everyone wants to be social all the time, too many residents sitting alone without any engagement may be a warning sign. Be sure to also look at the overall mood of most people you see – are they generally happy and friendly – or sullen?
Have a Meal with Current Residents: Sitting down and sharing a meal with those who live in the community allows you to accomplish two critical goals – you can assess the food quality and ask residents how they like the community. Here is a tip – new arrivals to a facility often still feel out of sorts or uncomfortable, while longer-term residents may be more engaged with their friends. If you are speaking with someone who seems unhappy, ask how long they have lived there; it could make a big difference.
Tour the Grounds: One of the more essential elements of physical and mental health as we age is to continue to get some exercise, breathe fresh air and enjoy the sun. Make sure that your assisted living tour includes a walk around the grounds so your loved one can see where they will spend their outdoor time.
View the Floorplans: Assisted living communities tend to run close to full occupancy, so viewing the same room your loved one may eventually be assigned may not be possible. Still, ask the staff to show you a comparable floor plan and identify the view from their proposed room. Spend some time in the room, and talk with your loved one about what they like and don't like about the home.
Check out the Calendar & Amenities: One of the most significant benefits of assisted living is the opportunity to stay active, attend social events, pick up a new hobby, or join a club. These activities keep our hearts, minds, and attitudes more youthful – so be sure to ask the staff for a full activity calendar. As for amenities, identify what is essential to your loved one – do they like having their hair done, or will they need rides to the grocery store? Assisted living facilities offer a wide range of available services.
A Banyan Residence is an assisted living and memory care residence located in Venice. Call today to learn more and to schedule your personal tour.