While senior citizens are often thought of as weak or not very active, that is not the case for many, especially here in Florida. With beautiful weather throughout the "winter" months – offering sunshine without the heat and humidity – now is the perfect time to find those sneakers and plan a walk. Healthy aging means participating in activities that can help in achieving vibrant health. An individual should choose these activities based on their health, physical ability, and what they like to do. One of the favorite physical activities for many senior citizens is walking, which can significantly assist with staying healthy as we age. You receive many benefits when you take a walk, and it is an activity that can be easily adjusted to suit your ability and stamina.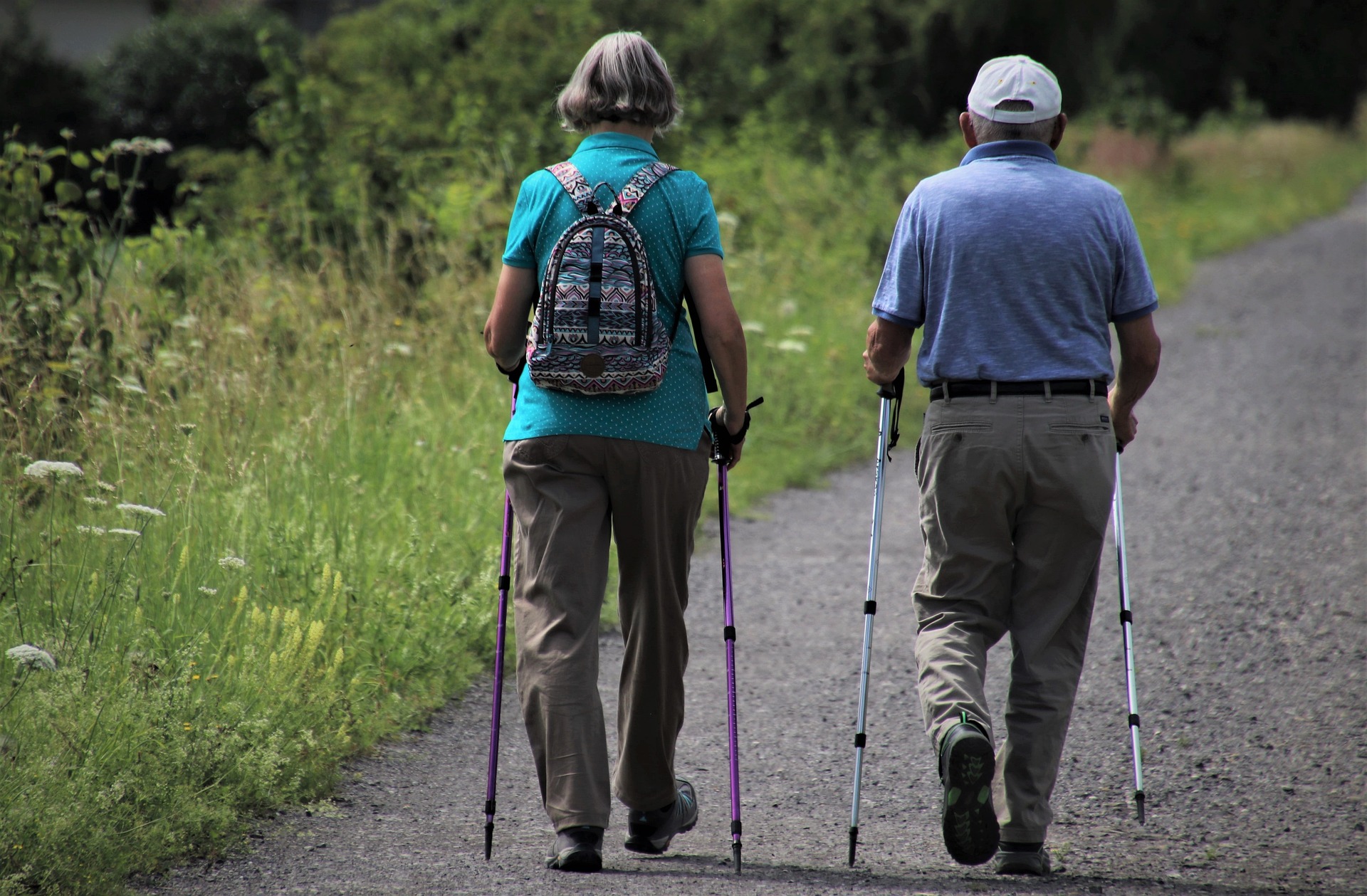 Supports heart health: 

The heart is one of the primary health topics of interest for older individuals. As we age, we experience a reduction in blood circulation, which can cause the heart to work too hard for the oxygen it requires. If this happens, stroke or cardiac arrest may occur. When you take a walk, the heart can moderate circulation, consume calories and fats, and permit the efficient operation of the bloodstream. In fact, once people are older than 50, less stressful exercises are preferable to high-intensity options – which can result in fatigue, injury, and stress.
Minimizes muscular pain:

 Muscles are utilized daily, but as senior citizens become less active, muscles can weaken. However, taking a walk is a low-impact, low-stress method to increase muscle strength in the legs and cause the aging process to slow. When a senior begins to exercise and incorporate a 

healthy diet

, walking can deliver essential vitamins and minerals to necessary regions of the body – instead of simply passing through the body and being eliminated. Walking also helps process carbohydrates, which allows all physiological systems to work effectively. Suppose someone is accustomed to experiencing pain when walking, rising from their bed or chair, or bending down. In that case, the decision to take a walk every day can begin the process of loosening muscles and alleviating minor pain.
Enhances mental health and social interaction:

 Meeting a friend when taking a walk is an excellent way for older adults to remain motivated in their walking routine. Exercise should take place daily, but keeping that routine can get monotonous. If family members live close to their senior loved one, a daily walk helps them to stay connected and engaged while maintaining their health. When you take a walk, you strengthen your muscles and get the fresh air, sunshine, and Vitamin D you need. This is easier when you have a walking buddy so that you can chat and stay socially engaged.
Take the Dog for a Walk: If your senior loved one owns a dog, they both could benefit from a daily walk. Walking accommodates the needed exercise and provides a sense allows getting in some needed exercise while offering responsibility and purpose to their day. A short walk around the neighborhood should suffice if they reside at home. If they are moving into an assisted living facility, be sure to ask about any accommodations for pets. A Banyan Residence is committed to the comprehensive health of all those who live at our facility – from exercise to nutritional concerns to mental health support. If you or a senior loved one is seeking a professional assisted living facility or memory care center in the Venice area, call today for a tour.