Even though Florida winters are nothing like those experienced up north, chilly weather can still keep us indoors. Add to that the restrictions placed on us during the COVID-19 pandemic and it is clear that people are ready to get outside, enjoy the sunshine, and try something new. For those in assisted living or memory care, gardening is an activity that can safely be enjoyed – even with limited space. Container gardening is a fun and easy way for seniors to be creative, get involved in a hobby, and see new life grow.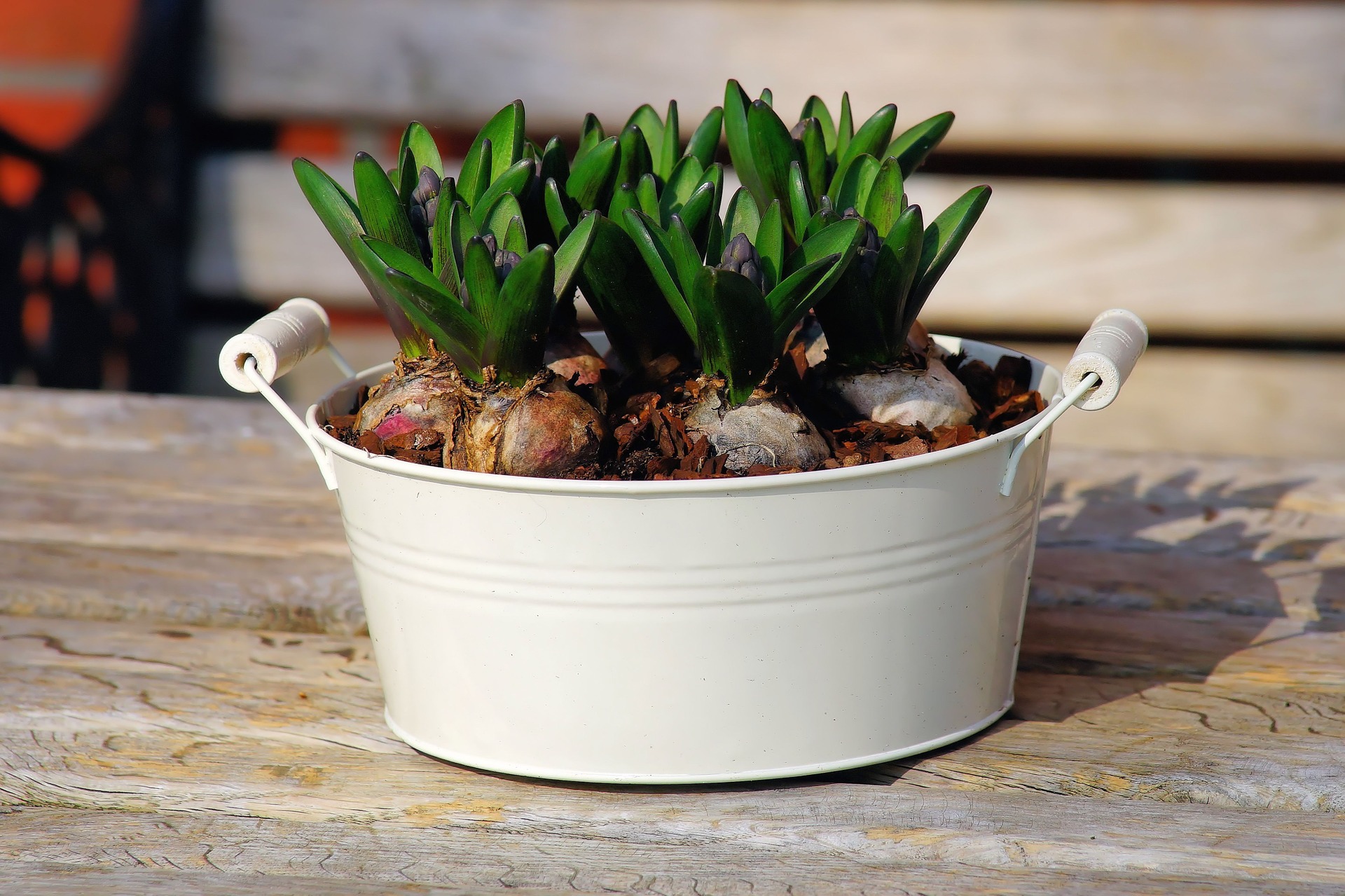 Seniors (or people of any age) can experience significant health benefits when planting and tending to a garden. Health and wellness experts have linked gardening to lower blood pressure, increased core strength, and lower levels of stress. Add to these benefits the fact that the new gardeners will have fresh flowers, herbs or vegetables this summer, and anyone can see why gardening is a great hobby.
For those seniors living at home, a garden plot is possible. However, for those living in adult residences, container gardening is a great way to enjoy all the benefits of the activity without needing a piece of land to cultivate.
Container Gardening Ideas for Seniors
Containers – and in some cases, window boxes – may be the perfect answer to senior-friendly gardening. Container gardening allows for a wide spectrum of creative options, from milk jugs to decorative tins. Here are some of our favorite tips for container gardening – we hope they inspire you to test out your own green thumb this spring and summer.
Favorite flowers: There are many ways to choose which flower you want to plant. You may have a love for daffodils, a passion for tulips, or a weakness for petunias. Your choice of flowers may also depend on the level of sunlight you have available to you – if you have a patio or balcony off your room, do you have full sun, or is it mostly shady? Each flower variety will have its own requirements as to the amount of sunlight it can handle.
Container choice: Keep your choice of container in mind when you choose your flowers, herbs of vegetables. For instance, a metal in full sun could get very hot, or a pot made with chemicals may leech into the soil. If whatever you grow has deep roots, you'll need a taller container. If you choose a hanging basket, choose a plant with shallow roots.
Consider the soil: Healthy soil is probably the most important component of any container garden. When utilizing containers, organic soil with good water absorption is best. Your local garden and landscaping supply store will likely have some good recommendations that will be appropriate for what you are growing. Look for soil and fertilizer specifically designed for use with container gardens.
Proper drainage: Proper drainage protects the roots of a plant from rotting. If your container doesn't have drainage holes, you can typically add them, and then place a piece of screen over the hole to keep the dirt from washing away with the water. One last tip to remember is that container gardens require more frequent watering than in-ground gardens. If you decide to grow a container garden, check out these further tips.
Container gardening can be done outdoors or indoors if you have a sunny area of your room. If you choose to garden outdoors, be sure to watch your exposure to heat and the sun's rays, as well as your hydration level. Choose to good sunscreen and a hat, and garden in the mornings before the heat of the day if at all possible. We know that you will find gardening to be an enriching and fun way to spend your days.
If you or a loved one are making a choice for assisted living or memory care, we invite you to consider A Banyan Residence in Venice.