The most common new year's resolution is familiar to most of us.  "This year I will start a regular exercise program, lose weight, gain strength and get healthy."
As we age, healthy and appropriate exercise becomes even more important. Senior citizens who haven't regularly exercised may not know where to start, wondering about the best form of exercise for their lifestyle, health and stage of life. Obviously, there is no one-size-fits-all solution. We have collected some ideas to inspire you and help you either get started or try something fresh and new. No matter your age, your mind and body will thank you.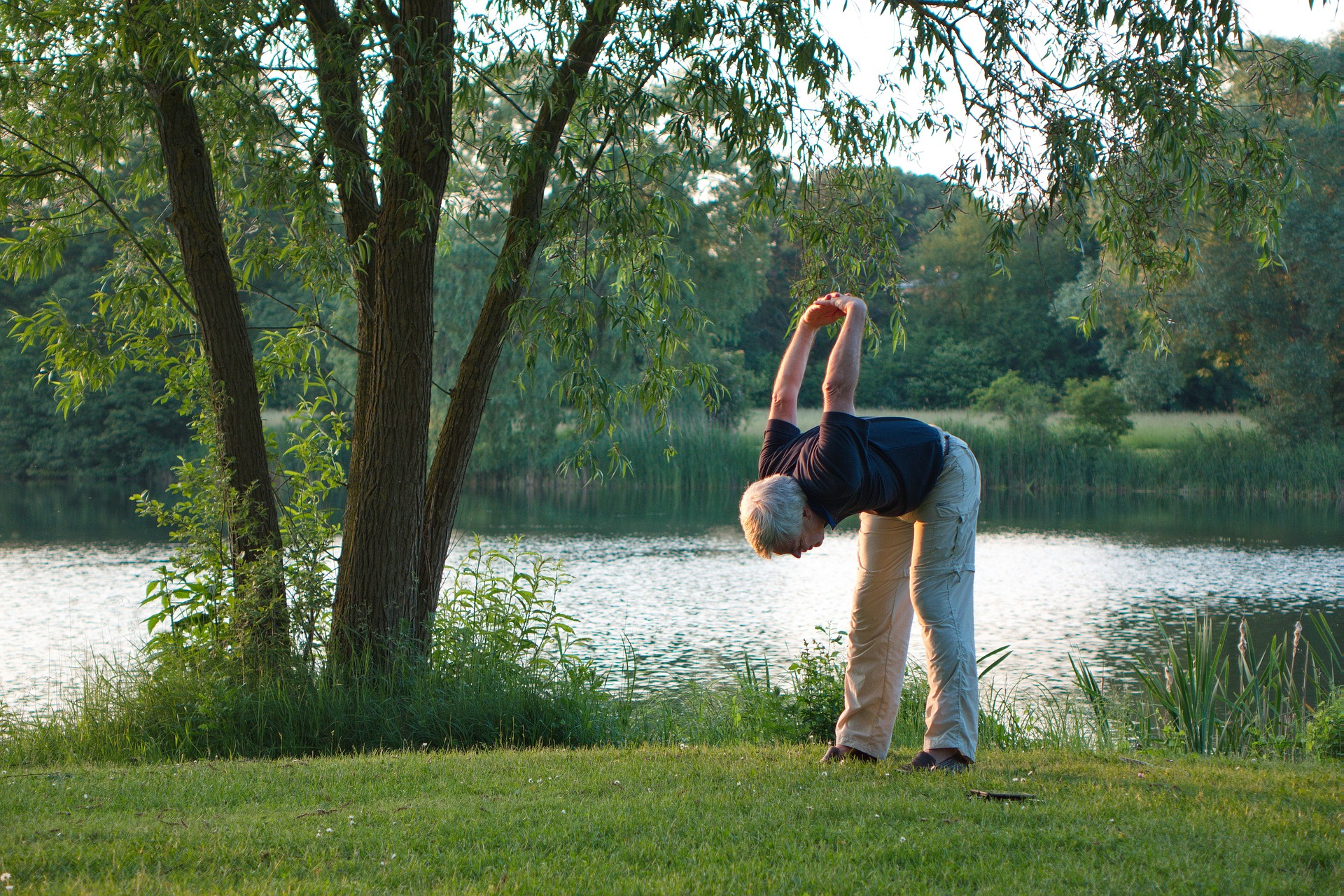 Important: Before beginning any new exercise regimen, check with your physician!
Yoga: Hard-core enthusiasts swear by yoga while some people wonder how all that stretching and bending can be comfortable or effective. However, experts agree that yoga may be a great option for those looking for low impact exercise. Classes are available for all different levels of expertise, from beginners to advanced. Benefits of yoga include increased balance, increased range of motion, flexibility, stress relief, pain relief and muscle strength. These are all goals for exercise for older adults. While not all exercise is good for people with osteoporosis, yoga can be. (be sure to check with your doctor.)
Many senior centers or senior living communities offer yoga to their residents. A good instructor will assist you in making sure you are safely and properly holding poses to maximize your benefit. They can also give alternatives if a pose is challenging. To see if yoga is right for you, see if your community offers an introduction or beginner class and see what all the hype is about.
Swimming: This type of exercise is perfect for those who need low impact activity. Swimming is beneficial for cardiovascular fitness, lung capacity, weight loss, mental health, muscle strength, decreased inflammation, pain reduction and flexibility. Many senior living communities offer transportation to local fitness centers or the YMCA where classes are offered.
Water Aerobics: This is a fun, social way to get your work out in. Classes are generally scheduled on a regular basis which provides you with familiar faces to make the time fly by while you get stronger every class. It has low impact on your joints, assists with muscle soreness and keeps you cool while burning an immense amount of calories.
Fitness Center/ Gym: Most senior living communities have not only a gym but someone to help you find the best workout for you on a personal level. A trainer or physical therapist can guide you through a work out that meets your needs and goals. They will help you safely use any equipment and encourage you to keep moving forward in your fitness journey. They can also help you track your progress which will be a rewarding experience.
Stretching: Stretching is something that can be done just about anywhere and doesn't require any special equipment. There are tools that can be helpful such as resistance bands, but they aren't necessary. Benefits of stretching include relief of lower back pain and arthritis, improved posture, reduction in risk of falling, increased energy levels as well as increased blood flow.
Keep Moving: There are days when getting out and exercising just isn't practical. Life happens but when all else fails, just move! Find a walking partner and take a stroll. Put on some of your favorite music and dance like no one is looking. Why not grab a partner and tango? Climb some stairs. Grab some cans from the pantry and use them as makeshift weights. Be creative, inspired and find what works for you.
A Banyan Residence is committed to the health and wellness of all of our residents. To learn more about our assisted living facility in Venice, call us today.