Companion and emotional support dogs can make a world of difference in the life of an elderly or shut-in individual.  Studies have repeatedly shown that the unconditional love and devotion of a dog can boost your sense of well-being, lower blood pressure, and make life happier overall.
Many assisted living facilities will allow residents to keep dogs in their rooms, recognizing the benefits. Others bring dogs in on a regular basis to interact with their residents, and these special days are one of the most popular on the calendar. Given all the positive effects dogs can offer, we decided to look at the best companion dog breeds for the elderly.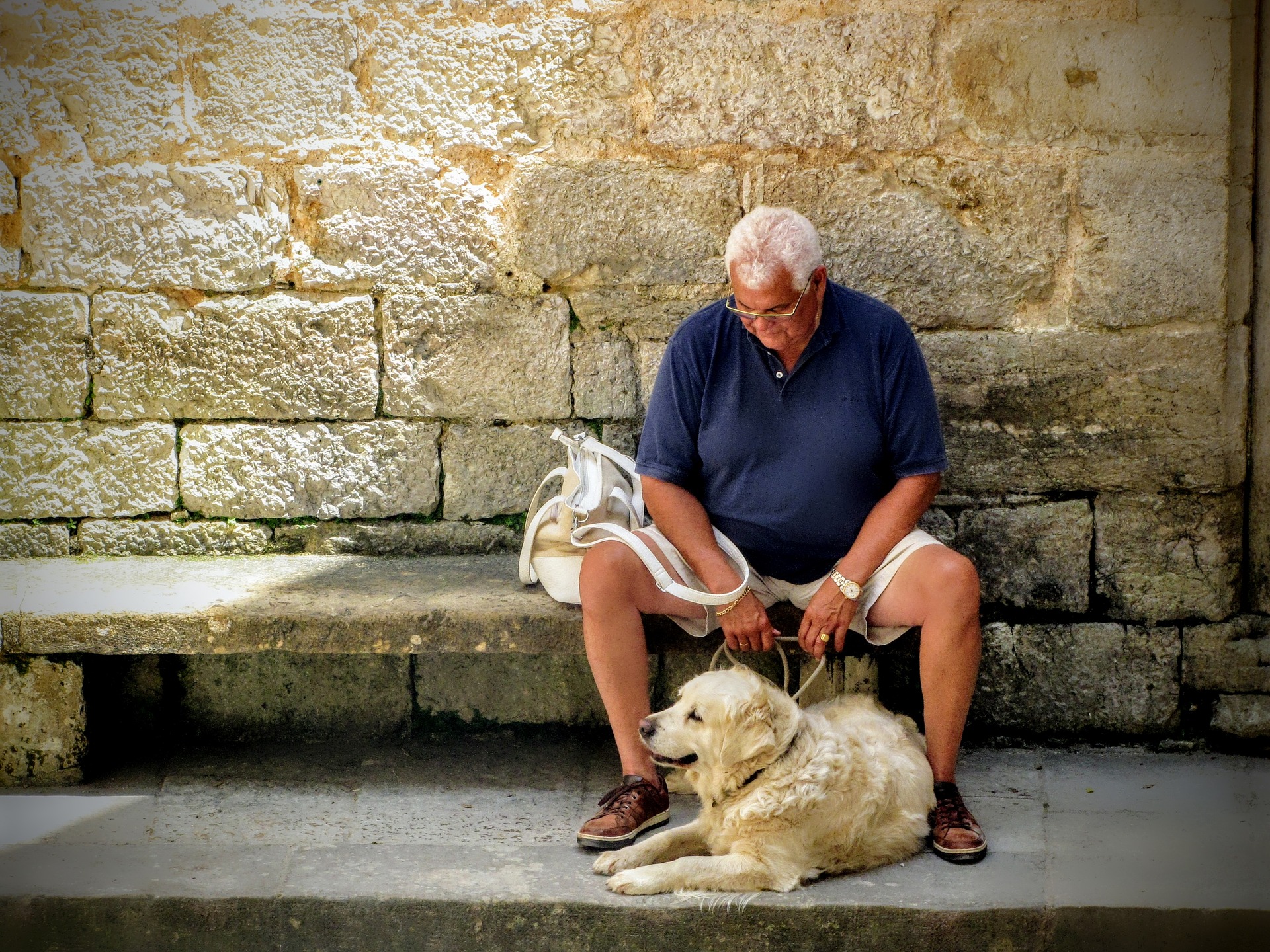 Top Companion Dog Breeds for Seniors
1. Maltese were bred specifically to be companion animals. They are docile and very affectionate, and their diminutive size makes it easy for an elderly owner to pick them up and handle them. Shedding is minimal, especially if their fur is kept short; but if you prefer longer hair, they loved to be brushed. Maltese love to make their owners happy, so they are eager to learn new tricks. (You may also wish to consider a Shih Tzu, which is very similar in all of the above traits.)
2. Havanese are playful and social – but gentle at the same time. They absolutely love attention, but do not require a lot in the walking of frequent walks which may be difficult for seniors. Because they are a small dog, they are a great all-around house pet, and because as a breed they stay fairly healthy overall – should not require a lot of money or time at the vet.
3. Papillon are small, but very energetic. Therefore although they are silly and intelligent – thus keeping their humans entertained for hours – papillons should be paired with a senior who is still active and able to take them for walks. They are a bit possessive, so typically fare better as the sole dog in the home.
4. Poodles remain a top choice for senior citizens due mostly to their intelligence. They are very easy to train and make great companions. Another benefits of this breed is that they shed very minimally, therefore the apartment or home is not covered in fur and hair. Poodles are bred in several varieties and can be adopted in a wide range of sizes.
5. Bassett hounds are laid back and calm, even to the point of being lazy. Therefore, they are one of the best companion dog breeds for those with limited mobility. They are intelligent, and their instinct as a hunting dog will cause them to alert their owner if a stranger approaches. Although larger than a lap dog, bassets are remarkably agreeable and possess one of the best canine personalities.
6. Pomeranians are affectionate and gentle, but do require frequent exercise. Therefore if a senior wants motivation to get outside on a daily basis and keep moving, the mighty (little) Pomeranian may be a great choice. They are lively, curios, and smart, but their best trait just may be that they have virtually no scent – a major benefit for those living in smaller spaces.
7. Beagles are fun and energetic, loyal and smart. Although often larger than a lap dog, they are an excellent choice for those who can get outside to let them play. Overall, beagles are healthy and easy to care for, so a senior is not overwhelmed with necessary care.
Dogs make excellent companions for elderly people living alone. For more information on Venice area dogs looking for adoption and in need of a good home, check out the Humane Society in Englewood.
At A Banyan Residence, we believe that every individual deserves the joy, loyalty, and camaraderie of a companion – no matter what their stage of life.