At one time, assisted living facilities and nursing homes were up against a negative perception, which stemmed from sporadic accounts of abuse and neglect. These communities have changed significantly in the last several decades, and there are laws on the books which regulate the treatment you and your family member can expect. Here are some of the basic Florida laws associated with assisted living. Florida assisted living facilities are required to be licensed and regulated by the Agency for Healthcare Administration. All residences monitored by the agency must meet specific standards to keep their license in good standing and are expected to undergo routine audits to ensure they are observing all regulations.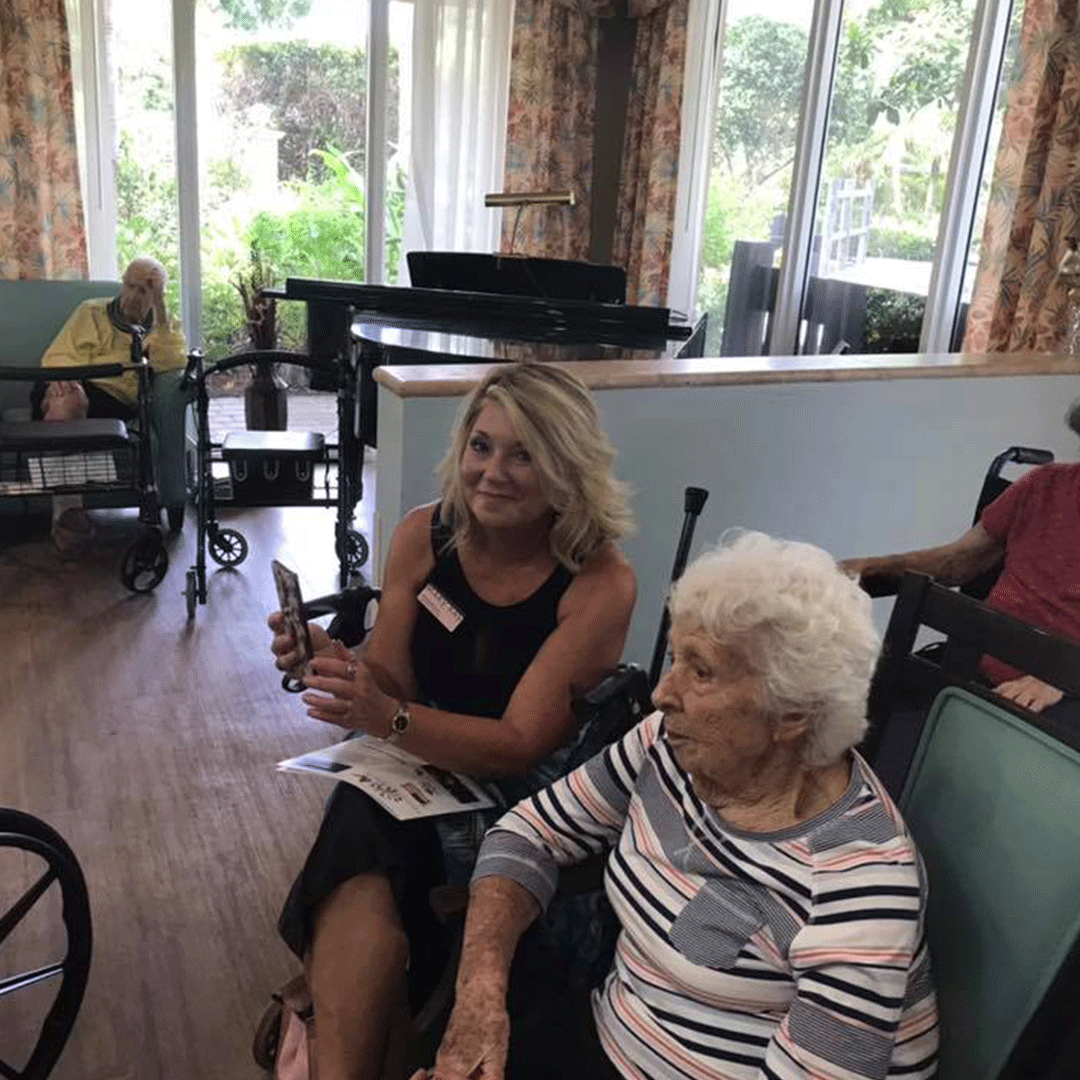 Assisted Living Service Plans: When a new resident is planning a move into the facility, they are required to have a medical exam and meet with the administration to establish an appropriate and unique service plan. This medical record will establish specific needs and expectations regarding medical treatments, medication management, and individual physical needs. Service plans are updated on a monthly basis and evaluated by a medical professional.
Assisted Living Admission Requirements: Florida laws state that assisted living facilities (ALFs) are required to prove that they are adequately equipped to meet each resident's needs. ALFs can generally admit those who can engage in social and leisure activities, who require little to no assistance with mobility, and who can successfully perform ADLs with minimal help. Assisted living facilities are not allowed to take in residents who require restraints or present any threat to themselves or others. Prospective residents who require 24-hour nursing assistance or are bedridden are ineligible for admission.
Scope of Care – Licensure: All state assisted living facilities must obtain a Standard license to operate legally. This license permits the staff to provide limited medication assistance, housing, social activities, and assistance with bathing, dressing, and eating. Other licensure categories, such as Limited Nursing Services, Limited Mental Health, and Extended Congregate Care (ECC) licenses, may allow facilities to offer more significant assistance, including with ADLs and mental health issues. The ECC license guarantees the most significant level of assistance for individuals with physical or mental disabilities, including dementia. These additional licenses offer senior residents the opportunity to age in place rather than be moved to an alternate facility as their condition evolves.
Medicaid Policy: Florida Medicaid does not subsidize assisted living costs. However, there are programs in place that will repay the beneficiary for any expenses incurred for personal care services received in an ALF.  Those eligible for nursing homes may be reimbursed via Florida's Long-Term Care Waiver.
ALF Requirements: Florida assisted living facilities must meet unique logistical requirements to ensure that senior residents live in a comfortable, safe, and life-affirming environment. Facilities may provide either private apartments or shared space single- and multiple-occupancy bedrooms. Private assisted living residences must provide 80 square feet per resident at a minimum. Multiple occupancy living areas permit no more than two residents. At least 35 feet of living and dining space must also be provided for multi-resident apartments.
Staffing and Training Requirements: All Florida ALFs must maintain enough direct care staff onsite to meet the required staff-to-resident ratios. Facilities that have Limited Nursing Care or Extended Congregate Care licensing are required to have a staff nurse. Facilities with Extended Congregate Care licensure may accommodate disabled or mentally handicapped individuals and employ personnel specifically trained to care for residents with specific disabilities or dementia. When hired as an ALF employee, direct care staff undergo a training orientation created by the Department of Elder Affairs.
Background Checks and Abuse Prevention: Stringent background checks are required of all assisted living personnel – employees, administrators, owners, and board members. No one associated with an ALF is allowed to have any convictions or incidents of violent behavior, abuse, neglect, or exploitation. Before filing a complaint,  any issues should be brought before the facility administrators. If no resolution is reached, then the Agency for Healthcare Administration will entertain complaints regarding facilities that fail to fulfill their state-mandated contractual obligations. Their online complaint form can be found at apps.AHCA.MyFlorida.com, or at the Agency's healthcare provider complaint portal.
A Banyan Residence invites you and your family for a personal tour of our Venice facility.