When it comes time to place a loved one in memory care, emotions can be overwhelming. Once your family member is settled in, you may wonder just how often you should visit. Although memory care facilities take excellent care of their residents, every resident benefits significantly from frequent interaction with loved ones – even if their memories begin to fade. If you have someone you care about in assisted living, committing to visits, outings, and activities is one of the best ways you help them adjust and feel comfortable. Here are some ideas to interact with and spend time with your loved one.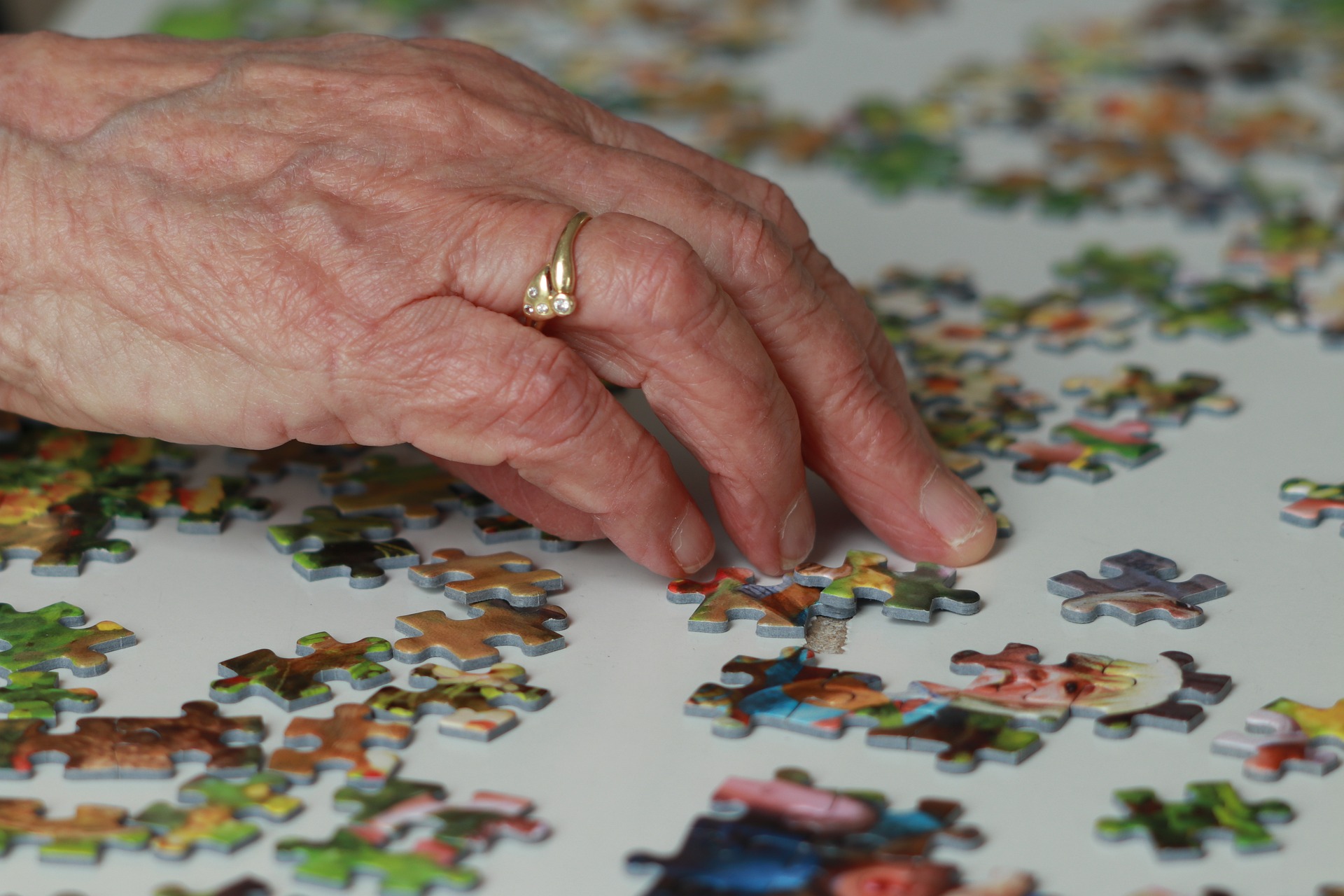 Interactive Ways to Spend Time with Elder Loved Ones
Look Through Photographs: Memory is a strange phenomenon. Even those who begin to lose their memories through dementia still retain core memories, especially those experienced in their past. (Dementia tends to affect more recent memories, such as in the last few decades.) Even if they don't understand it, the confusion over their loss of memory can be very unsettling and cause anxiety and confusion. Looking at photos from their childhood, their earlier years or family life can inspire a sense of familiarity and give the patient comfort and solace. Their world looks very unfamiliar now – photos can make them remember who they are.
Ask About Their Stories: Similarly, asking your loved one to recount their favorite stories can help them feel comfortable in their surroundings as they talk about familiar things. Everyone likes recounting the old days, discussing how they grew up, fell in love, or traveled the world. Telling stories can transport dementia patients to a reality where they remember faces, names, and dates and aren't embarrassed by their memory loss. Don't worry if you hear the same story repeatedly- it brings them great joy and comfort.
Get Creative: Dementia patients can begin to retreat and isolate themselves, as they often feel ashamed about their forgetfulness and grow tired of not understanding who they are speaking with. Creative activities can help your loved one to live in the moment and use their brain to make something new. You can try art projects such as painting, knitting, or even sculpting with clay, or help them to cook a favorite recipe from long ago. There are many ways to spend time and get the creative juices flowing, and making things from scratch is a wonderful way to spend time together.
Take a Walk: Florida boasts lovely year-round weather and provides plentiful opportunities to relax in the sunshine and immerse oneself in nature. Walking through gardens or relaxing by the water is a wonderful way to leave stress behind and revel in the current moment. A Banyan Residence offers gorgeous grounds for residents to spend time outside, and walking is good for mental and physical health. If your loved one's assisted living or memory care facility allows it, you may want to bring a pet to walk with you. Studies have shown that pets bring peace, calm, serenity and ease anxiety.
Do Puzzles: Simple jigsaw or word puzzles can help your senior loved one to challenge their mind and exercise their brain. It is also a great collaborative activity that makes them feel connected to someone, allows them to work toward a goal, and feels a sense of accomplishment.
Overall, the most important thing is finding ways to connect with your loved one in meaningful ways to make them feel less lonely in their dementia. These activities don't need to be extravagant – just spend time with them!
A Banyan Residence is a Venice senior living and memory care center. We provide professional, compassionate, and comprehensive care for area seniors.