When you love someone, making difficult decisions regarding their safety and security can be challenging. Still, as loved ones age, these decisions may become routine and may include choosing medical treatment plans, taking away their driver's license, or moving them to a senior living residence. As adult children face the reality of Mom or Dad no longer being independent – or of needing more care than can be provided at home – assisted living and memory care become viable alternatives. This decision often inspires some unpleasant emotions, but there are no reasons to feel guilty about making the assisted living choice.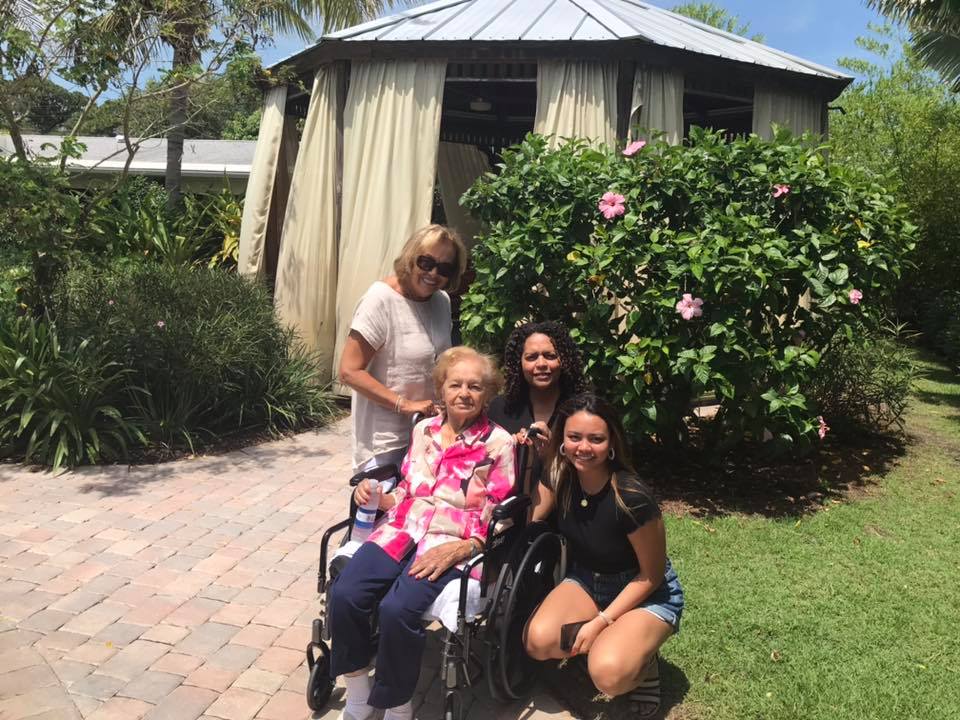 As creatures of habit, human beings resist change. We all experience this reluctance – and we all struggle with letting go of "the way things have always been." But one of the primary reasons that no one should feel guilt or shame about the assisted living choice is that this particular change can offer a new lease on life for your senior loved one. For instance, we understand that the family home has many memories and is the most comfortable place emotionally. However, elderly adults may not be able to handle yard maintenance, navigate stairways, or drive to shopping centers any longer. If this is the case, life can become very small and isolated, as opposed to the active social life and engagement at an assisted living facility. Let's take a look at some of the ways that assisted living can improve quality of life.
Safety – Living alone can be not only lonely but intimidating. Seniors who are nervous about living alone can enjoy a safe and worry-free environment at a senior residence. Also, families can be assured that their loved one is supervised and has round-the-clock assistance close by, should they ever need it.
Community – Isolation and loneliness are not only detrimental to our mental health but can cause physical problems as well. Sadly, many aging adults find themselves increasingly cut off from their old lives – with all of their joys and passions. Assisted living residences provide a community environment that encourages social interaction and friendship. Residents can walk to see friends, share meals and go on shopping excursions. In fact, those in assisted living often find that they are happier and more social than they have been in years.
Daily Assistance – One of the hardest things for anyone to admit is that they are losing their independence. Senior citizens often experience a loss of mobility, a fear of driving, or a reduced ability to remember details – all of which can become averse to living simple daily life. When they live in a residence, a senior has the help they need on a daily basis without any worry about burdening anyone or feeling guilty asking for help. It is amazing just how impactful it can be to have a little extra help on hand all the time.
Nutritional Guidance – While those over 65+ must pay close attention to nutrition to protect their overall health, many simply do not. Eating alone is uninspiring to many, and meal preparation can become very overwhelming for a senior living independently. This can happen for a number of reasons ranging from lack of driving ability to loss of appetite due to medication. When living in an assisted living residence, seniors can enjoy nutritious meals prepared for them and eat with friends every day. Perhaps more importantly, the staff will make sure that those who are depressed or medicated are consuming the nutrition they need.
So you see, there is no need to feel guilty if your situation leads you to A Banyan Residence. You can feel secure in the knowledge that your loved one will have the opportunity to gain a brand new life with new friends and new interests to explore. Don't feel guilty – call today to learn more.