We are all aware that the New Year provides an opportunity for a fresh start and a new beginning. And thankfully, age has nothing to do with gaining a fresh perspective – in fact, older adults have more time and freedom to adopt a new hobby or work on a desired skill than most! Seniors can also find new and innovative ways to improve their health, increase their flexibility, and make new friends. The possibilities are endless- but here are a few suggestions for resolutions to get you started.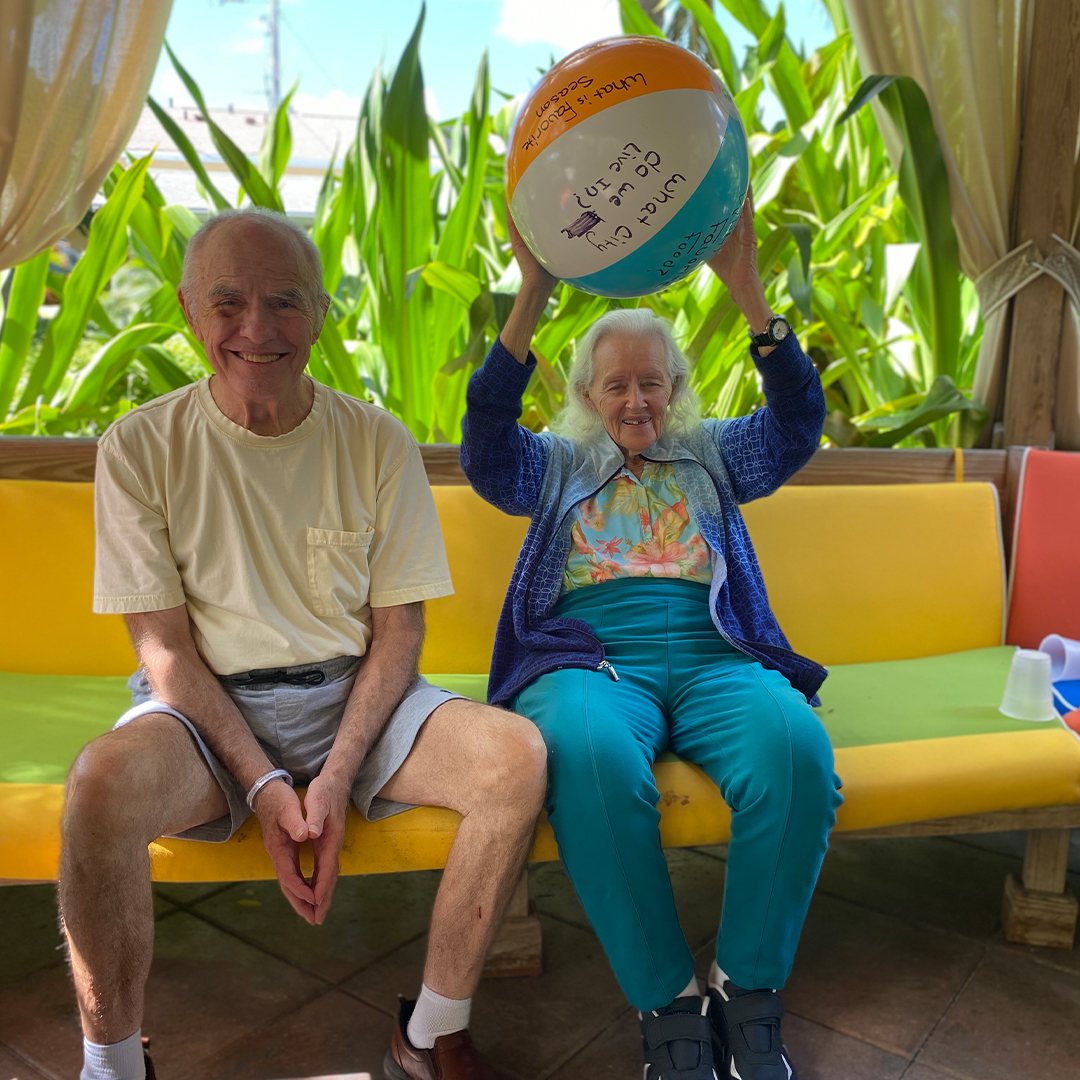 For seniors and their caregivers, the beginning of a new year is a wonderful opportunity to make some needed changes — but it's essential to remind oneself that progress can take time – it usually doesn't happen overnight. The first week of a new year can offer the chance to spend some time with an aging loved one and help them to imagine a few practical resolutions that reflect their hopes for the new year and any goals they may wish to set for themselves.
Why Should the Elderly Establish New Year's Goals?
Research tells us that approximately 40 percent of all Americans make New Year's resolutions annually. For seniors and elderly loved ones, writing down a list of goals and plans for 2023 can be a meaningful first step in achieving the lifestyle they've always wanted but never quite gotten to. Resolutions may reflect a desire to make new friends, begin to exercise again, live more independently, or begin a new hobby. Some seniors may finally want to end a bad habit, such as drinking too often or smoking. Studies prove that identifying and documenting new goals makes them more "real" and can inspire people to act on them more consistently.
Older adults who wake up every day with a sense of purpose typically enjoy improved physical health and have a more positive attitude about the year ahead of them. Incredibly, maintaining a positive outlook has been proven to reduce the rate of heart disease and even dementia! So let's look at some heart-healthy, positive resolutions for the new year.
New Year's Resolutions for the Young at Heart
Eat a More Nutritious Diet: Seniors should strive to eat more regularly and ensure appropriate fruits, vegetables, whole grains, and healthy fats are included. If they live at an assisted living facility, talk to the staff about any goals you may set.
Get More Exercise: You may be surprised to learn that just a few minutes of daily physical activity can positively impact a senior's health. Encourage them to take walks around the grounds, participate in a senior fitness class, or do easy yoga stretches with some friends.
Meet New People: The elderly tend to self-isolate as they grow older, but a sure way to feel more alive is to make friends and have fun! Those in senior living have an entire residence filled with potential friends, but even those who live at home can strike up conversations around the neighborhood.
Declutter, organize, and work on safety: Having a clean, decluttered home not only feels good, but it can also contribute to a much safer living environment. Once your space is clear, consider if you need to install railings, grab bars, or ramps to help with mobility.
Keep the Mind Engaged: There is a whole big world of things to learn, and seniors can watch documentaries that interest them, try learning a new language to speak to another resident, or start a board game club with friends. If your loved one is an avid reader but can't see as well as they used to, consider an audible book subscription – the sites of thousands of titles to choose from.
Document your Story: You've lived an incredible life, and people should know about it! Your grandchildren will love to hear stories about your career, your accomplishments and achievements, and favorite vacations you used to take – write it down, or ask a tech-savvy relative to help video some episodes of your life.
Sleep More: Now that you've got the luxury of time, take a nap! Sleep is essential to maintain the health of older adults, and you may need to adjust your habits to get a better night's rest. If you struggle with insomnia or other sleep disorders, consult a specialist.
At A Banyan Residence, we encourage all of our seniors to lead a fun, fulfilling, and engaged life. If one of your 2023 goals is to find a new home, call today for a tour of our Venice facilities.