As we grow older, our memories can fade, making it challenging to feel secure even within our own environment. A loss of independence can inspire anxiety and fear as seniors contemplate their life going forward. Memory care is a type of senior living residence that offers elderly patients the help they need to remain cognitively sharp and overcome any fears they may have about aging. Memory care facilities provide customized, unique support and personalized amenities to help those with dementia or Alzheimer's.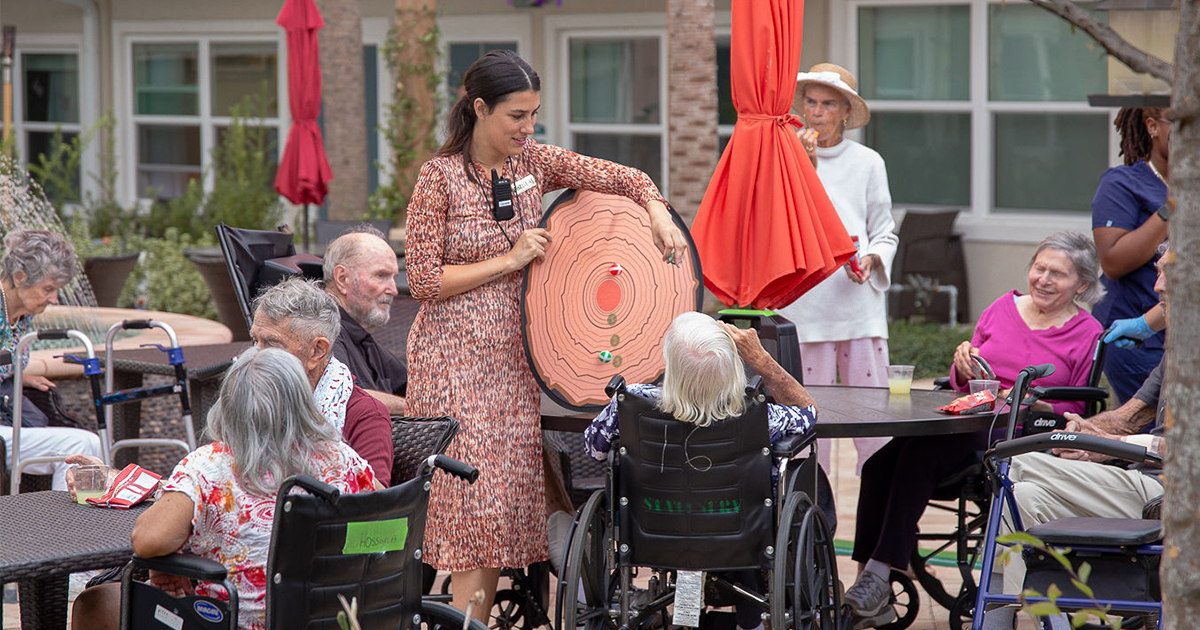 Five Ways to Help Your Loved One Cope with Aging
Create a Secure Setting: As time moves forward, many people can become overwhelmed by everything in their life that is changing. Memory care facilities are designed to offer a safe and secure setting that feels like home, which can go a long way to ease fears about aging. This specialized care allows individuals to remain independent, be surrounded by objects they recognize, and actively participate with others safely.
Give Them Personalized Attention: Memory care offers assistance for those individuals experiencing age-related cognitive decline by offering personalized attention and custom services. With the help of professional caregivers and aging specialists, seniors can experience engaging and fulfilled lives, despite any of the mobility or cognitive limitations associated with aging. Memory care residents receive services such as help with medication management, meal planning and preparation, housekeeping, transportation services, and group social activities.
Provide Them with Emotional Support: Memory care helps senior citizens to overcome anxiety and fear over aging by providing compassionate emotional support. Your loved ones need a secure environment and meaningful resources as they go through this stage of life. Memory care facilities offer a spectrum of services developed to assist elderly individuals in holding onto their independence in a safe environment. Specially designed activities and stimulating therapies help with cognitive functioning and enhance the quality of life.
Make Sure They Have Opportunities for Socialization: A powerful and effective method for helping someone overcome the fear of aging is through socialization activities. Social activities are meant to be engaging and enjoyable so residents can maintain connections with peers and friends, create relationships with staff members, and continue to make and build new special memories. Research has proven that those with meaningful social interaction experience fewer bouts of fear associated with aging than those who spend too much time alone.
Provide an Environment to Make New Memories: As we grow older, fears and anxieties are not uncommon. These emotions may include isolation, loneliness, loss of control, and even fear of death. Memory care is essential in helping aging individuals overcome their concerns by creating new memories. This focused care concentrates on creating meaningful experiences for those with cognitive memory decline. It allows your senior loved ones to remain mentally and physically active while offering comfort and companionship.
Memory care professionals understand the physical, emotional, and social needs of memory care patients. That is why living in a memory care center can present a significant advantage for seniors who fear aging. Experts are educated, utilizing techniques that help your loved ones connect with their family and friends in meaningful ways. Through onsite activities like music or art therapy and storytelling sessions, caregivers provide the residents with the opportunity to connect with their loved ones emotionally, reducing the anxiety related to age-related changes.
A Banyan Residence provides professional memory care services for Venice area seniors. Call today for more information.