Thanksgiving is a traditional time for family to gather, share food and celebrate companionship with those we love. For seniors who live in assisted living or memory care, however, a holiday such as this can make them feel even more isolated and alone. If you are a family member of a senior who lives in an adult residence, now is the time to begin planning for ways to make their holiday special.
If you have loved ones exhibiting symptoms of dementia or Alzheimer's disease — or if they have physical limitations – you may need to make some accommodations to make them comfortable.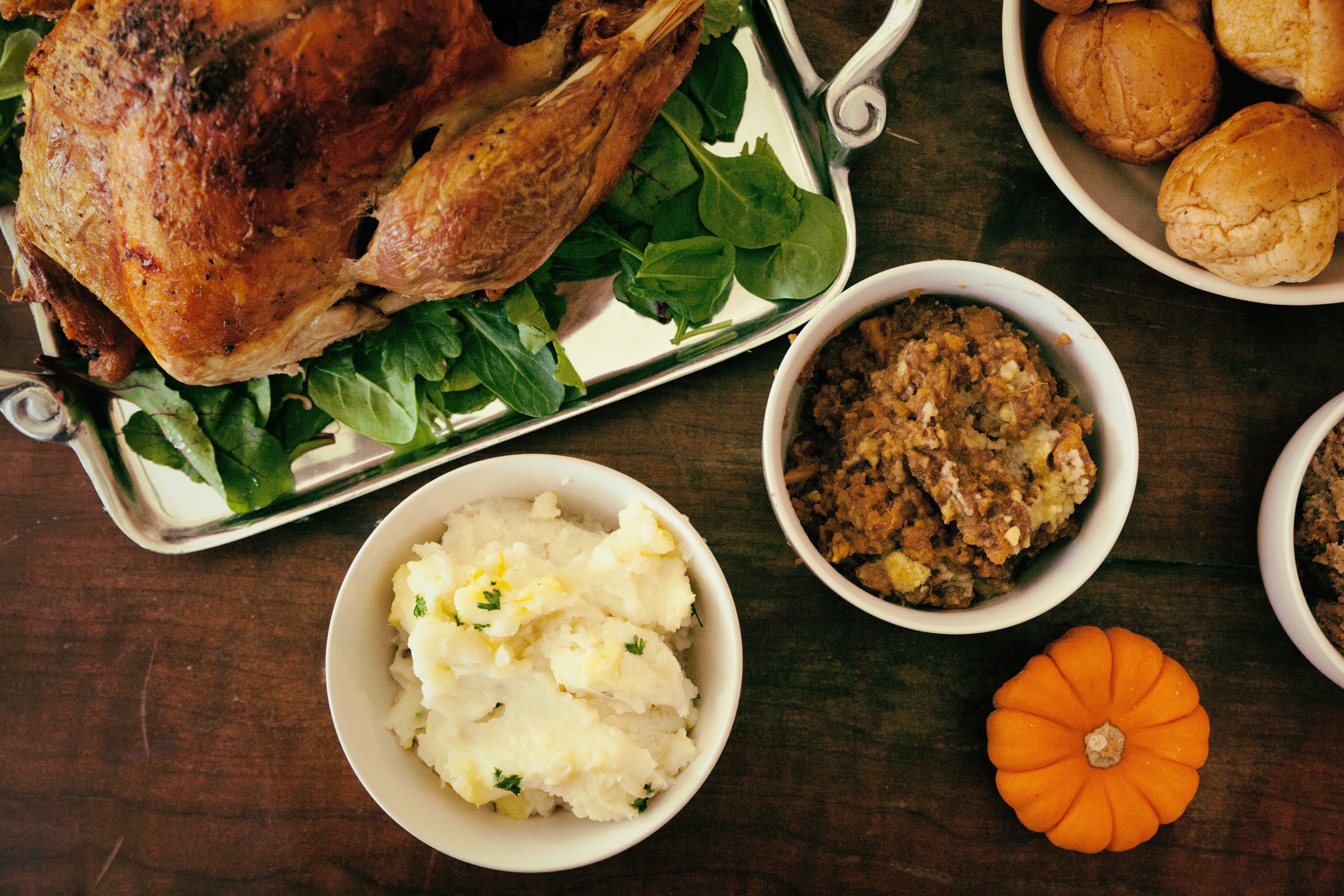 Include Your Loved One in Thanksgiving Preparations and Celebrations
Many seniors feel lonely during the holidays, especially if they are missing a spouse or good friend. Any local family should go out of their way to help them to participate in holiday functions. Even if you don't live close by, you may be able to arrange a meal with friends or family who do live in the area. The key is to make sure that the senior doesn't feel alone and left out while others are celebrating. You may need to modify your event to help them feel a part of the day. Here are some ideas on including older adults in your Thanksgiving dinner.
Those who are mobility-challenged may need help with transportation. If you cannot pick them up, arrange for a home health aide to pick them up and bring them to your house. You can also enlist the help of an adult grandchild or family friend.
If your loved one uses a wheelchair or walker, rearrange furniture, carpets, and other household items to make sure they have a safe way to maneuver through the home.
If your loved one is suffering from dementia, large crowds may be disconcerting or cause anxiety. If you have a large group arriving, consider having a small meal earlier in the day with your senior, or make sure they have a place in the home where they can sit quietly with one or two other people they recognize and trust.
Ask your loved one about any special memories or traditions they cherish, and try to incorporate them into your meal and celebration.
If they are physically able, include your loved one in holiday preparations, so they feel a part of the day. You could bring them shopping, ask them to help with cooking or baking, or have them wrap gifts.
Be sure to ask about any dietary restrictions and be sure to provide enough food within their approved diet. Also, ask about any medications they need to take, and be sure to remind them to take their prescriptions at the appropriate time (before meals, for instance.)
Be prepared with games or photos that your elderly loved one would enjoy. Be sure to decide ahead of time who will keep them company, and then be prepared for stories, games, and memories through photos.
Respectfully ask anyone who isn't feeling well with a fever or cough to stay home so as to keep everyone, especially your senior, safe and healthy.
If your loved one cannot safely or comfortably leave their residence, choose another day and bring the celebration to them. You can cook a full dinner and share it with them and their friends, or ask the staff at the assisted living residence if you can host a small dinner. Whatever you choose to do, be sure that your senior loved one is made to feel special and integrated into your holiday plans.
A Banyan Residence is an assisted living and memory care center based in Venice, Florida.