Every year, billions of dollars are taken from older Americans through scams, ripping hard-earned money out of their retirement funds. Seniors are a prime target for scammers; most seniors are wealthier, less tech-literate, and more trusting than younger Americans. When you get scammed, there is not always recourse that can be taken to recoup the losses. Therefore, it is paramount to help your loved ones identify scams and avoid them entirely. Today, we will discuss the signs, risks, and most common methods of senior scams.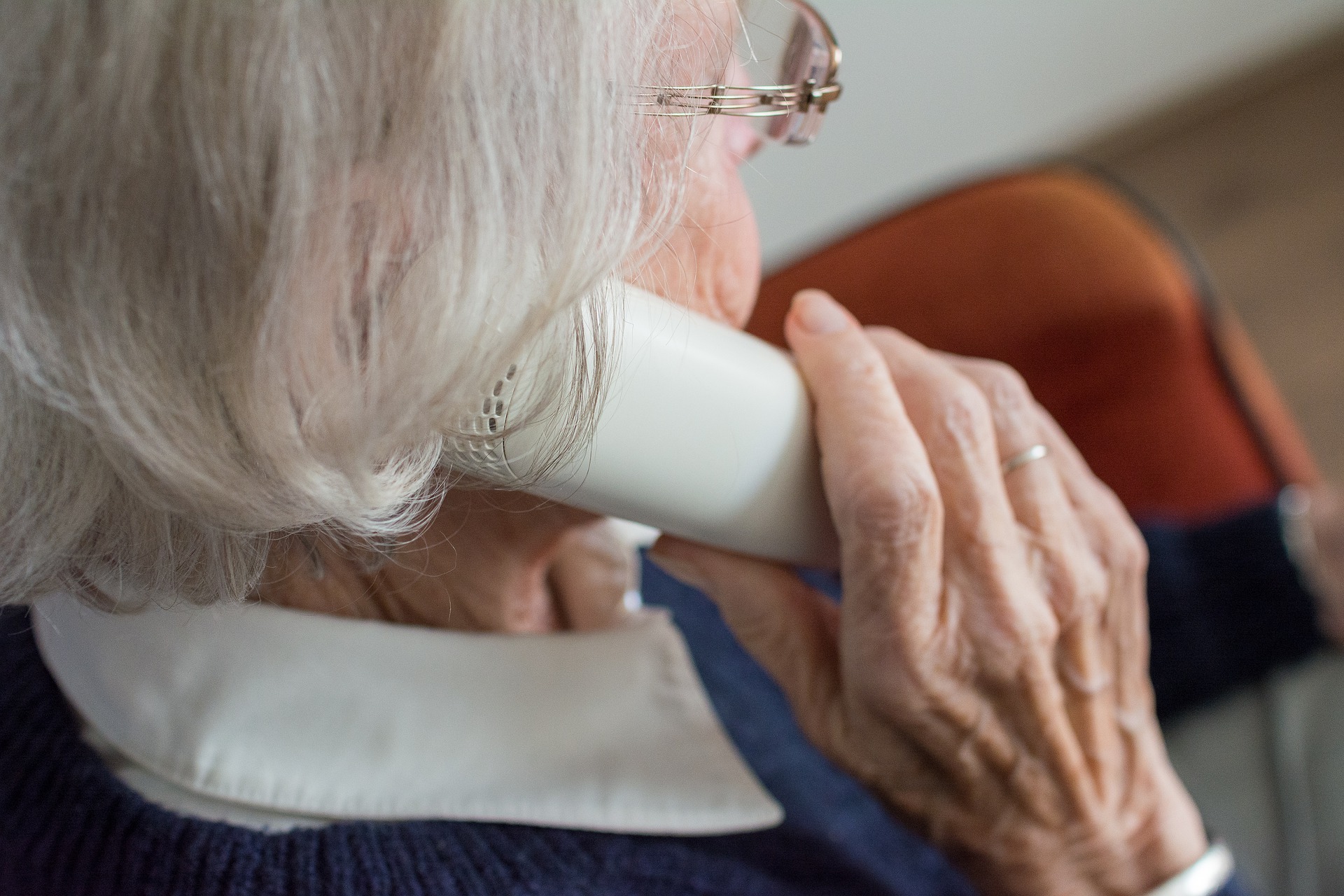 Possible Early Warning Signs of a Senior Scam
No one likes being scammed, and almost no one likes admitting that they have been the victim of a scam. Some people might want to keep it a secret if possible. If you notice any of these warning signs, you should attempt to have a candid conversation with your loved one and get them the help they need.
Large Unexplained Transactions
A periodic review of a senior's bank or credit card statements can help you identify any suspicious transactions. Most bills stay relatively similar month to month, so keep an eye out for unusually large withdrawals that do not form an obvious pattern. If the statements show unpaid bills or a surprising lack of funds, this also indicates that money is being siphoned off in a different direction.
Talk of a New Online Friend
Seniors often do not have as many social opportunities as they once had, so fraudsters may attempt to befriend them and scam them over time. If you hear any discussion about an unknown individual giving lots of attention to your senior, inquire more and find out as much as possible about their relationship. In these situations, the scam victim is likely unaware that the person is taking advantage of them.
General Tips to Avoid Scams
You can teach your loved one many things to keep them from becoming victims of a scam.
Do not answer calls from unknown numbers or give out personal information online to strangers. An institution such as a bank or government will never call you out of the blue asking for personal information. Most people trying to get this information are fishing for the next target for their scam. Furthermore, if someone does claim to represent a particular institution, you can always hang up and call them back on an official number to confirm their legitimacy.
Only spend money online with legitimate businesses. Most business use intermediaries to conduct transactions, and these come with safeguards for your data and information. Steer clear of sketchy-looking websites that can save your card details for later use.
To prevent any unwanted contact from occurring in the first place, utilize the FTC's National Do Not Call Registry. This will significantly reduce the number of telemarketers and scammers reaching out to a phone number.
Most Common Types of Senior Scams
Generally, not answering or engaging in conversations with unknown numbers is enough to prevent scams. But you should also inform your loved one about the scams that most commonly occur for easy identification.
Tech Support scams claiming to have found a virus
Government assistance scams threatening arrest
Scams claiming that you have won a contest or sweepstakes, especially if you do not recall entering any
Investment scams that claim extremely high returns.
What To Do If You Become a Victim of Fraud: The shame and feelings of grief when you realize you have been scammed can be enormous. Luckily, proper prevention techniques and information can stop most scams in their tracks.
If you are a family member who is concerned that your senior loved one may be vulnerable to nefarious fraud, be sure to talk to them often about these warning signs.
A Banyan Residence is a memory care and assisted living facility in Venice, Florida. We provide quality care and are dedicated to the health and safety of our residents.