Caregiving is both emotionally and physically exhausting. Caregivers take care of someone full-time while managing their own jobs, households, and families. Being the primary caregiver for a senior parent is not easy, and sometimes caregivers need a break. Short-term respite care could be the ideal answer to that issue.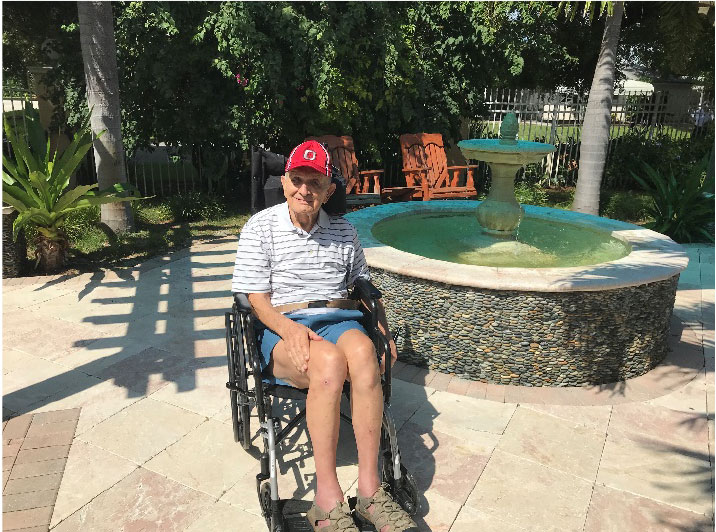 Respite care is provided temporarily, typically in an assisted living or memory care facility. It is designed to give the primary caregiver a "respite" from their day-to-day caregiving responsibilities.
Respite care may be the appropriate choice if:
The patient requires minimal assistance with ADLs (activities of daily living)

The patient is living with Alzheimer's disease or another form of dementia

The patient recently underwent surgery or had a medical event necessitating rehabilitation or recovery

The individual is considering moving into the community and wishes to give it a "trial run."
Respite care may involve staying for several weeks or just overnight. The best strategy is to call the facility to discuss your situation and available options.
What Can Respite Care Offer Your Loved One?
People who live at an assisted living facility for respite care will enjoy the same quality of support and care as full-time residents. They will experience custom care targeted towards their needs and personal requirements, whether in assisted living or memory care.
Those who take advantage of respite care will be given three nutritious meals daily in a community dining room. The staff will accommodate any special dietary requirements. Respite care residents will have professional attention, be kept safe and comfortable, and be provided the chance to make new friends. They will be invited to participate in planned social activities and daily events. Those in the memory care respite program will be provided with activities to stimulate both memory and cognition.
How Does Respite Care Help The Caregiver?
The burden a caregiver carries is well-documented. All caregivers need to take a break occasionally as if they are experiencing mental, emotional, or physical fatigue; they can become angry, frustrated, and impatient. If the situation reaches that point, it is detrimental to everyone involved.
Respite care offers that much-needed break to caregivers – allowing them to relax or spend quality time with their spouse, children, or friends without worrying about being responsible for their charge.
The administration and staff at A Banyan Residence know that it may be challenging to trust others with your loved one. You are always welcome to visit, take a tour, and ask any questions you may have. We want you to have peace and feel comfortable knowing that your loved one will have excellent, professional care.
If you feel guilt or shame for taking a break, it's time to go easy on yourself. Socialization is a vital component of quality of life, and your loved one will experience positive interaction with staff and peers. Your loved one will also be in a comfortable environment where they can thrive – even if for just a short period of time.
How To Apply
The facility you choose for respite care services will complete an assessment before accepting anyone into the community. The administration will also consult with any necessary physicians if appropriate. These steps are required to clearly understand what each individual needs so that a custom plan can be drawn up prior to their stay.
If you are a caregiver in the Venice or Sarasota area looking for quality care, call A Banyan Residence for a tour. We are here to address any concerns and offer our assistance.