You've spent many happy years together, and growing old together has been everything you hoped it would be. But now, life is taking its toll, and maintaining a home and property is not as easy as it used to be. One of you may be ill, the other a caregiver. Perhaps one or both of you no longer drives. Life has changed, but the one thing that hasn't changed is that you are still together. Like most married couples, you continue to make decisions that are best for both of you.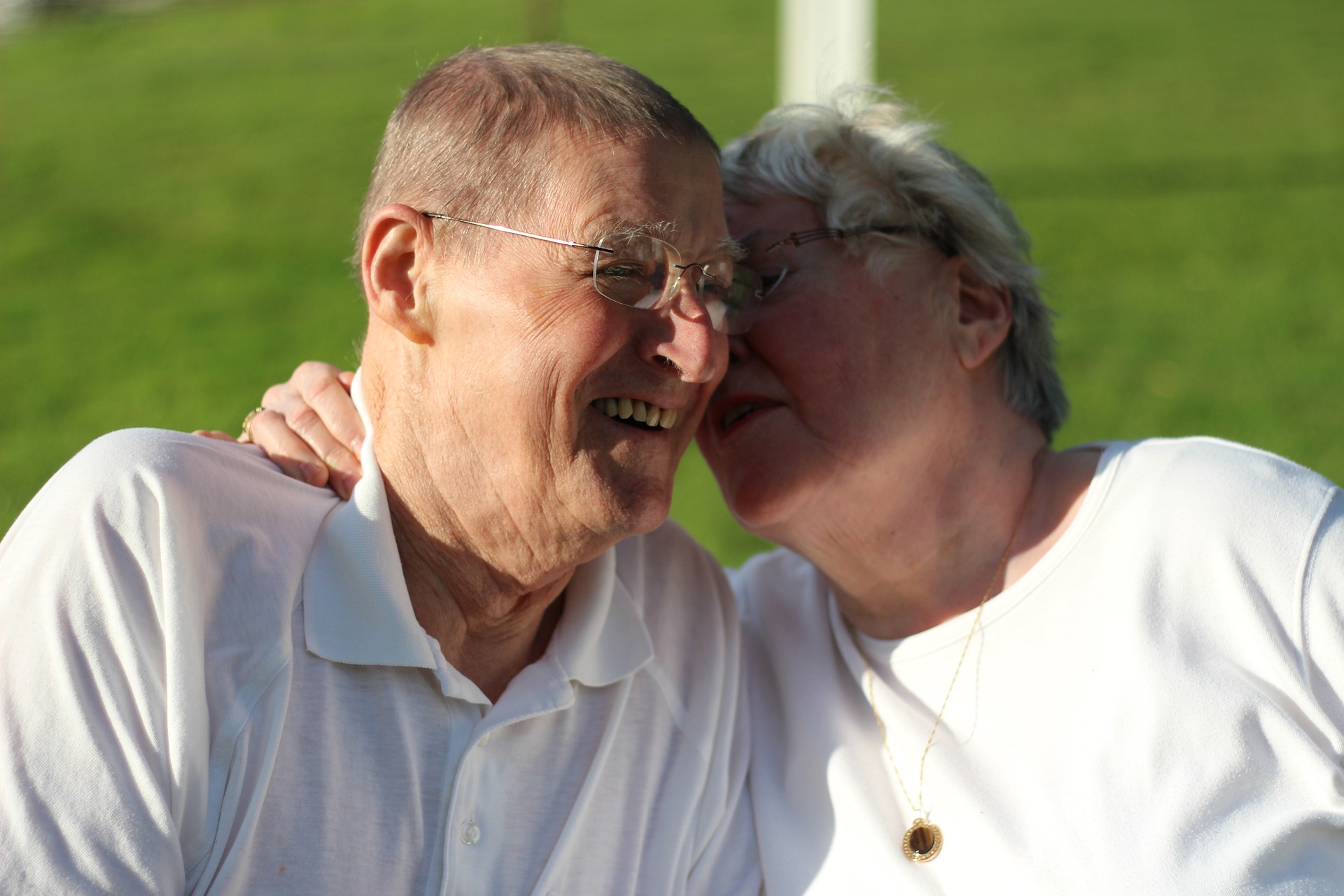 Although many people do not consider moving into a senior living residence until they are on their own, now is a perfect time for you to consider moving together. There are many reasons that an assisted living facility may be the right choice for this stage of life. Still, they all revolve around the reality that these homes can relieve much of the daily stressors of home ownership and caregiving. Best of all, married couples can continue living together, just as they always have.
Assisted living facilities provide the opportunity for new friendships, social activities, and the moral support they may need as they grow older. What can married couples expect in assisted living? Let's take a look.
No More Stress of Home Ownership
Married couples who live together in a house might become overwhelmed with the daily chores and maintenance tasks inherent in home ownership. Senior living residences provide a maintenance-free lifestyle for couples – meaning no more doing laundry, making meals, fixing the plumbing, or keeping the front yard manicured. Instead, all those tasks are taken care of for residents, and they are free to spend their days together as they wish – learning something new, joining the chess club, volunteering, or working on their passions and hobbies.
Opportunity for New Friends
Assisted living facilities provide floorplans that encourage social activity, with shared spaces and amenities designed to help residents meet new people. Dining rooms are ideal for striking up conversations and getting to know the other residents, and social activities bring together people of like interests and hobbies. Events and programs, from concerts to workshops, present perfect opportunities to make new friends or share experiences.
Married couples can meet new people together or individually – just because you have been married for years doesn't mean you have all the same interests. In an assisted living facility, the opportunities for engagement are diverse. While a very social wife plays bridge and goes to yoga class with her new friends, her husband can watch the game with his new football buddies.
Help is Close By
One of the most challenging aspects of growing older with a spouse is whether one needs medical assistance or daily caregiving. It can put an immense amount of strain on their partner. Married couples in senior living situations can rest easy knowing that the staff is there to assist with all that responsibility. Neither spouse has to worry about knowing what to do if their partner gets hurt or sick because the facility will have professional help on-site. They will also facilitate rides to doctors and hospitals if necessary. Living in assisted living allows older couples peace of mind and takes the burden of caregiving off their shoulders.
Finally, if dementia sets in for one partner or another, a facility that also handles memory care will still allow the couple to live together.
A Banyan Residence is a professional assisted living and memory care center located in Venice, Florida. Call today if you and your spouse are looking for a new, supportive, active home.