It can be challenging for a senior citizen to navigate life alone, but giving up one's independence is a big step many resist. Likewise, it can be hard for a senior's family to discern whether or not their loved one is safe living at home.  With so much ambiguity and emotion involved, how can anyone make the right choice regarding assisted living? While this is a highly personal decision and depends on many factors, here are some sure signs that you and your family may want to consider the move to assisted living.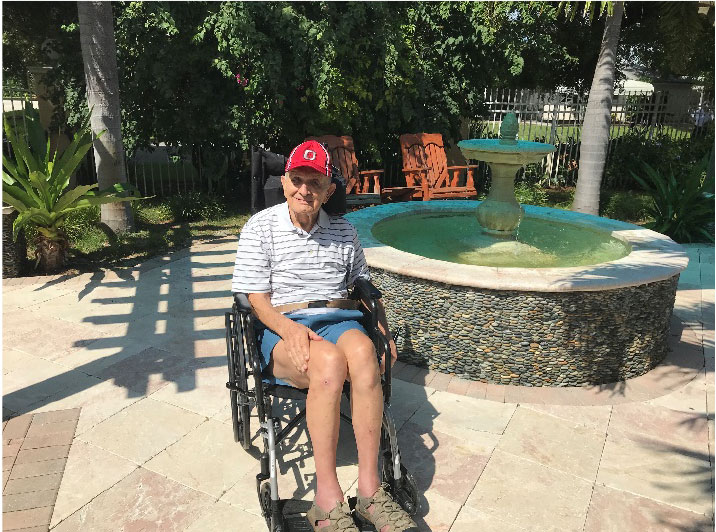 7 Signs to Look For
Sometimes the need to change an elderly individual's living situation is evident – such as if they suffer a life-altering injury or illness. However, for many, determining the right time to move into an adult residence is not always clear-cut. However, some clues can help you in making the right decision. Remember, always include your senior loved one in the decision-making process if they are cognitively able.
Frequent falls: One fall may not be severe enough to warrant concern, but several falls may indicate a need to move your loved one into assisted living if they live alone and may not have immediate help. If your loved one does not wish to move but has experienced a fall (or weakness, dizziness, or imbalance), be sure they have a medic alert device to call for help.
Worsening health issues: If a chronic illness gets worse, it may become more difficult for your loved ones to care for themselves. You may also worry about them experiencing additional health episodes when home alone. If you have concerns, speak with your loved one and their doctor to determine if assisted living or skilled nursing care may be appropriate.
Difficulty managing medications: Your loved one's health can seriously deteriorate if they fail to take their medications or take them incorrectly. If you notice that your loved one's medications are depleting faster than they should or are not staying on schedule, you may wish to discuss ways to manage their medications. The answer may be as simple as helping them with a visible schedule, alarm, or simple pillbox – but this situation, in conjunction with other factors, may indicate a need for a professional care setting.
Difficulty completing activities of daily living (ADLs): Activities of daily living include cooking, housecleaning, and caring for one's hygiene. If you have noticed that your loved one is no longer eating properly and is losing weight, this is cause for concern. If they have stopped bathing or brushing their teeth, it may signify that their cognitive abilities are slipping. If your always-impeccable mother has begun to leave her home unkempt and dirty, it may be a signal that she needs help. Although each individual thing may not seem important, as an aggregate, they indicate an overall issue that needs to be addressed.
Mobility issues: If your elderly loved one struggles to get out of their chair, walk across the home or climb the steps, it may be time to consider a different living scenario. This could be renovating the house to be more accessible and allow them to age in place, or an entirely new residence may be necessary.
Inability to drive: If your elderly family member can no longer drive safely, it significantly impairs their ability to get to doctor's appointments, get medications, or even stay engaged with other people. The loss of driving ability often causes seniors to become reclusive and lonely. If they do not have someone to drive them as needed, an assisted living facility can provide the transportation they require. Is it time for your loved one to give up their license? Read more here.
Changes in behavior or unhappiness: Aggressive behavior may indicate memory loss and dementia, which might point to the need for an assisted living facility or memory care center. Even if your loved one is not experiencing dementia, if they seem unhappy, lonely, or unfulfilled, moving them to a residence where they can create relationships and stay active may be the right choice.
If you are considering assisted living and want to help your loved one make the right decision, we invite you to visit A Banyan Residence in Venice to learn more.