When considering the choice of memory care centers for an elderly loved one, you may be intimidated by all of the available options. Obviously, you want to make the right choice for your family member, including understanding the environment they will be living in day to day. It is common for those choosing a memory care center to feel guilty about not being able to care for their loved ones or anxious about how they will adjust to unfamiliar surroundings. Learning more about the reality of life in memory care centers will help to have peace and confidence in the decision.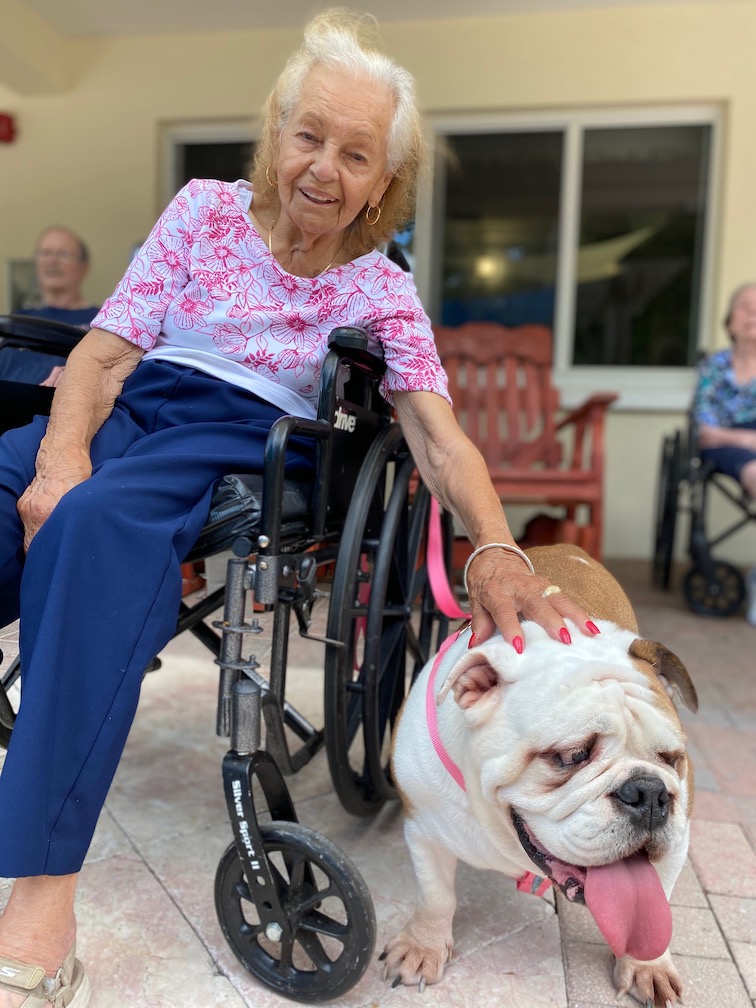 Those individuals who require memory care may have special needs, but their normal personal growth and development needs still must be addressed. Memory care centers are dedicated to creating an excellent quality of life for residents and their families. Here is more information to consider when looking into memory care.
Daily Life in Memory Care
Safety is Top of Mind: Resident safety, comfort, and well-being are inherent in the design of memory care facilities. The physical building blueprint was drawn to prevent wandering, reduce resident confusion, and avoid injury or harm. Familiar landmarks, prominent signage, and even the choice of paint colors on the walls all assist residents in navigating the facility with their confidence intact. External doors, however, are locked to ensure your loved one cannot accidentally exit the facility unnoticed.
Routine is Paramount: For memory care patients, routines can provide a significant source of comfort. Consistently performing an activity, whether cognitive or physical, increases the probability that they will not lose the ability to do so. Experiences that are repeated daily – with familiar caregivers – can positively impact self-confidence.
Specially Trained Team Members:  Memory care is a constant, 24-hour job, and that fact alone is a good reason for people to consider professional help with their loved ones. Each patient benefits from onsite professional caregivers at memory care centers, on-duty every hour of every day. Because a team of caregivers is responsible for each patient, someone is always present and able to respond to any situation.
Familiar Settings Boost Confidence: Helping a person with dementia establish a sense of familiarity is vital for their quality of life. Memory care centers provide that comfortable space without the daily stressors and disruptions that can destabilize a patient. Memory care is wholly focused on assisting each resident in feeling safe and secure. The apartments and living spaces are designed to be inviting, familiar, and personal.
Good Nutrition is Essential: Maintaining a healthy diet can be challenging for Alzheimer's or dementia patients – too many choices, changes in the ability to taste and smell, and distractions can be difficult. Memory care center staff typically serve meals in a simple, quiet dining area with soothing colors and decor. Caregivers are nearby to help with eating and ordering and to make sure that the senior's diet benefits their mind, body, and spirit.
Family is Welcome: Taking care of a family member with dementia can be an exhausting and challenging endeavor. It can cause discouragement for even the most well-intentioned caregiver. Because memory care centers provide an expertly trained care team who sees their treatment needs, the family can concentrate on the relationship without the stress. This allows family relationships to flourish, not crack under strain.
At A Banyan Residence, we are dedicated to providing a compassionate, safe, and professional lifestyle for our residents. If you are looking for a memory care facility in Venice, we invite you to take a tour and speak to our staff.