When moving a family member into assisted living, it is necessary to think about the future. Although they may be in good health when they first arrive, there must be a plan to care for them as their health situation changes and they grow older. Typically, assisted living facilities provide a sliding scale of services that can be added as needs arise. You may wonder exactly what medical conditions and end-of-life services an assisted living facility can handle and which they cannot.
Full-service assisted living homes with a nurse, and trained caregivers will handle most of the end-of-life services and care situations. However, they do not handle a lot of medical conditions.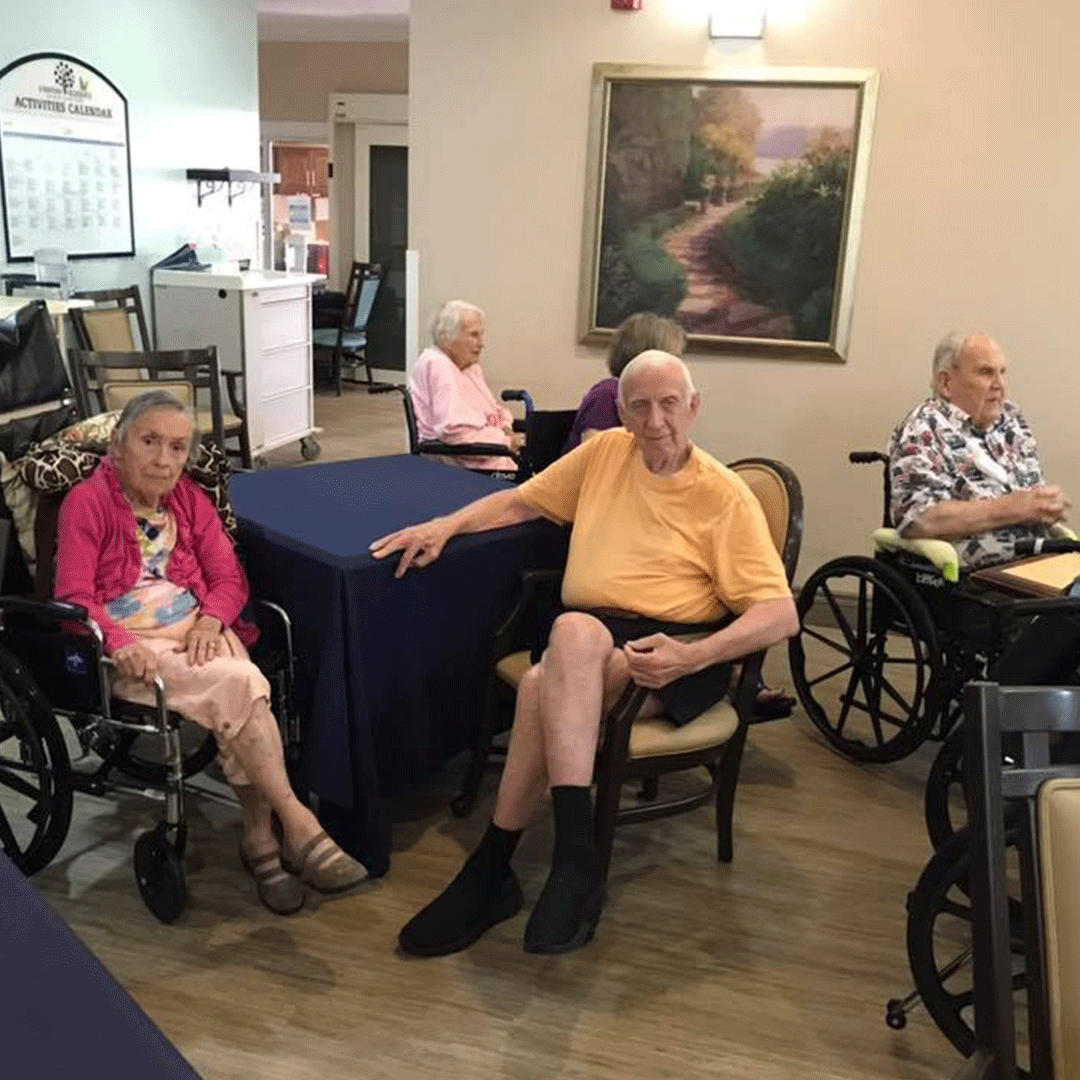 Typical Residential Assisted Living Home Services:
Oxygen therapy, if prescribed by the individual's medical provider, can generally be provided and monitored by assisted living personnel.
Some minor wound care may be provided, while a long-term care facility is appropriate for more complex wound care and redressing.
Sliding scale insulin usage requires careful monitoring by an LPN or RN. Check with the assisted living facility for their ability to handle this service.
Antimicrobial therapy is commonly utilized to ease symptoms and infections associated with the end of life. Assisted living facilities can work with medical providers if this therapy is necessary.
Chronic Obstructive Pulmonary Diseases (COPD) make end-of-life breathing more challenging. Assisted living homes are equipped with oxygen and pain medication to handle most cases of end-stage COPD.
Congestive heart failure can be monitored easily in an assisted living facility. However, hospice care may become necessary towards the end.
Renal failure typically necessitates dialysis to manage decreased kidney function. Ask the assisted living facility if they work with nearby dialysis centers to provide in-house treatment.
Dementia is common at the end of life and assisted living homes are equipped to handle these increased needs. Many assisted living centers also provide memory care services to offer dignity and respect as the individual experiences dementia.
Cirrhosis of the liver is typically controlled with pain medication provided at assisted living homes.
Failure to thrive is often characterized by progressive weight loss, which indicates the end of life. Assisted living homes can monitor weight loss and provide needed care as directed by medical providers.
Oral medication is routinely administered by assisted living personnel.
What Can Assisted Living Not Handle?
Assisted living is not always appropriate for end-of-life patient care. There are circumstances when the resident's family may need to find care elsewhere. These include:
Significant/complex wound care
Continuous or intermittent IV
Tubes and jejunostomy tubes
CPAP, BiPAP, and ventilators
Total parenteral nutrition infusions
What is End-of-Life Services and Care?
End-of-life care, or late-stage care, describes the ongoing emotional and medical care a person receives during the period of time leading up to their death.
The situation may represent the final stages of a terminal illness. The patient may require care for days, weeks or months. Quality end-of-life treatment may also include:
Management of physical symptoms to provide comfort
Emotional support for the patient and their family members
Financial assistance, if needed
Help with drafting a will
A Banyan Residence is a full-service assisted living and memory care center located in Venice, Florida. If your loved one requires a new residence and you have questions about if assisted living is right for them, call today for more information.