The most common mental health conditions for seniors include anxiety, severe cognitive impairment, and mood disorders like depression. Depression is the most prevalent of these conditions, resulting in distress and anxiety for many older adults. Unfortunately, these disorders are often go unrecognized and untreated. The COVID situation has amplified this problem, and seniors who are isolated from the people they love are prone to declines in mental and emotional health. The good news is that for many who live in assisted living residences, there are distinct mental health benefits that allow seniors to stay active, and fulfilled. Here is just a short list of the mental and emotional benefits that community living can provide to a senior citizen.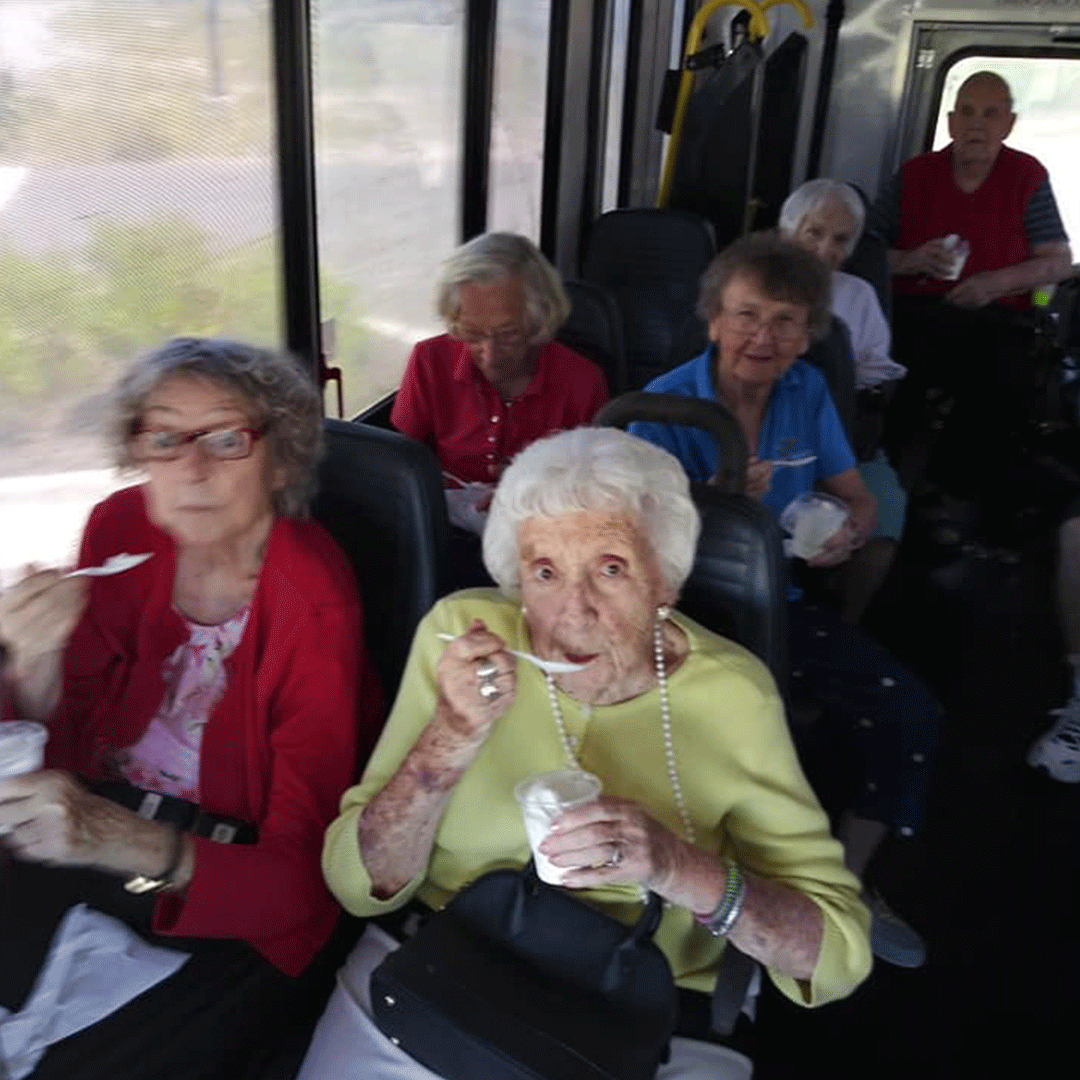 Sense of Belonging: While a senior's tenure of having a career, raising children, or volunteering in the community is behind them, their productive years do not have to be. Feeling needed, valued and connected to other people is possible for seniors, especially in a an assisted living community. The feeling of belonging and friendship is often inherent in a resident's day to day experience. It's a clear contrast to the isolation, depression, or mental decline that the elderly can experience when they live alone. Community living offers ample opportunity for socialization, friendship, fun, and learning.
Renewed Daily Purpose: Every individual has filled various roles in their life – whether wife, mother, sister or employee. These roles often provide a sense of purpose or meaning throughout our lives. These people, roles and activities motivate us to get out of bed and face the day. For senior citizens, a loss of purpose can cause depression and mental health issues. Assisted living residences, however, can provide the opportunity for an older adult to regain that purpose and get back into the activities they love. This may manifest as a friendship developed with other residents, and being a compassionate listener. Maybe the individual can take a course, learn a new skill, or join a book club. Whatever the case might be for each resident, this new-found sense of purpose supported by community residences makes a world of difference.
Increased Safety: For many older adults, the thought of facing physical and mental challenges due to the aging process is challenging. The situation can inspire a lot of stress and fear around even basic day to day living. Anxiety might arise if they feel unsafe, need to drive in order to run errands, or struggle to remember their medications. Seniors who live alone in their homes are vulnerable to many dangers that can give cause for daily concern.
Assisted living communities help ease this mental burden and provide mental health benefits by creating a safe and comfortable living environment for seniors. Typically, this includes securing entrances and exits, installing alert systems, training staff , providing transportation, and assisting with activities depending on need. Even just knowing they are not alone and that services are in place can provide immense peace of mind.
Socialization & Engagement: When a senior lives alone without a schedule which includes social activities, it's easy to feel isolated. The COVID-19 pandemic exacerbated loneliness and boredom, which is a major mental health risk for the elderly. Humans need interaction with other people, and as we grow older, it's essential to be proactive in staying engaged with others. In an assisted living community, there's is plenty of opportunity to meet and interact with other residents who share common interests. Socialization is part and parcel of community living.
If you would like to explore the mental health benefits your loved one can experience by moving into an assisted living facility, call A Banyan Residence for a private tour. Our caring and compassionate staff is here to help.