The decision to put a loved one in a memory care facility is a difficult one. For those who have memories of a long life full of love and relationship, the prospect of choosing memory care signals that many things will be changing. But when someone you care about begins to wander, forget to take care of themselves, or put themselves in dangerous situations, the choice becomes a necessary one.
There are many considerations which go into determining the right time to begin looking for the best Venice memory care community for your loved one. When making such an important decision, you'll want to be sure you understand exactly where they will be living.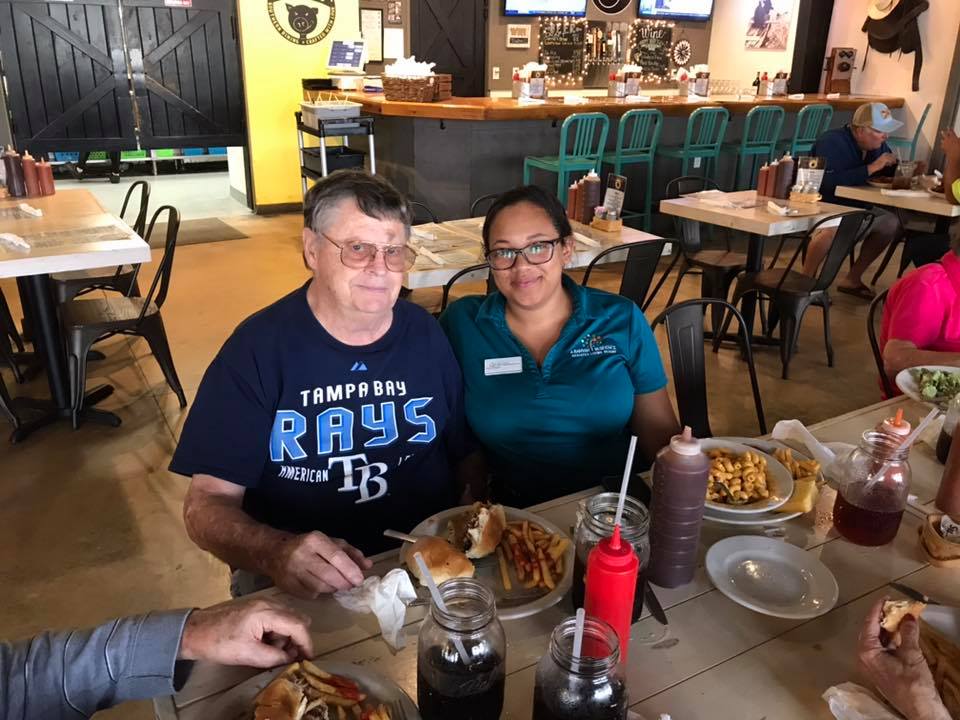 Choosing Memory Care – A Guide
If you are considering several places, being prepared with a standard set of questions will help you to logically decide between facilities. Asking the same questions will set a good basis for your decision. Bring the list with you for each appointment. Take ample notes, and document with video or photographs in order to remember the details of each center. When choosing memory care, you'll find most centers are capable and compassionate – but they each offer different amenities, capabilities and features. One is right for your loved one.
Questions to Ask
Do you offer care for progressive stages of memory loss? Knowing this is important, as you want your loved one to have a sense of normalcy and consistency as their disease progresses.
Can they get a private room? While it may come down to cost, you know best if your loved one will thrive with company, or on their own.
What is the staff-to-patient ratio? Depending on the stage of your loved one's condition, they may need more specialized care. Knowing how much attention they will be given may make the difference in your choice.
What type of physical therapy options are there? Understanding the full spectrum or physical and occupational therapy can give loved ones peace of mind regarding the resident's care as they age.
Are trained staff on-site overnight? Knowing the skill level of all caregivers is important, but understanding who will be with your loved one during the most vulnerable hours is essential.
What security measures are in place? While it is important to understand who has access to your loved one on a daily basis, it is equally important to know that your loved one will be safe from wandering and not be able to leave the facility.
Which personal services are available? It is important for memory care patients to keep up normal routine, such as getting their hair cut or meeting a friend for a cup of coffee. You may also want to understand the laundry, housekeeping and meal options available. Knowing which services are on site will help to determine what their every day life will look like.
What social and recreational activities will be made available? Quality of life is important for anyone, especially those with memory issues. Choosing memory care may include determining how the social director interacts with residents on a daily basis, and how often your loved one will be interacting with others.
What are the rules for visitors? Some memory care centers may allow visitors at any hour, while others may have specified times for people to come visit. Depending on your schedule and lifestyle, your memory care choice may make a difference as to how often you see your loved one.
How does the rate schedule work? It is important to understand which services are included in the base rate, and which are considered extra, or a la carte. While a monthly fee may look more reasonable in one facility, if the fee does not include many of the services your loved one will need, the fee structure may make a difference.
For these and other questions you may have, call the professionals at A Banyan Residence of Venice. We believe that you will find that choosing memory care is easier when dealing with our experienced and professional staff.