The decision to move into an assisted living facility is a major life choice, and can seem a bit overwhelming.  If you or a loved one are making this important decision, there are many questions to be answered. These questions run the gamut from financial issues to practical issues, including what to pack when moving day comes.  While you may think that you are losing independence, moving into an assisted living facility actually allows an individual to enjoy their life more fully. While still having a space to call your own, you are freed up from concerns of maintenance and upkeep. However, downsizing is likely necessary. This packing checklist is designed to help you create a comfortable space which feels like home, without being overcrowded and cluttered.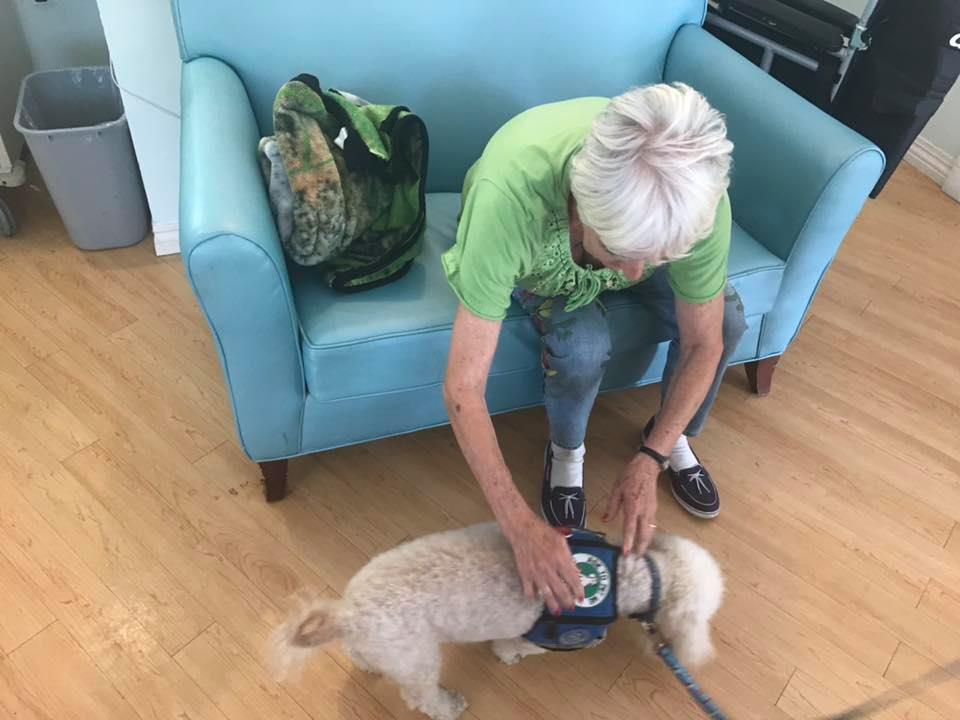 Assisted Living Packing Checklist
There may be some concerns as to what to bring to an assisted living facility, as new residents may be worried about losing their sense of self. But there are ways to plan for the move which will make the space feel like home.
Packing The Basics
When choosing items to bring along, you want to pick necessary items, but also items which have personal sentimental value. Making the space personal and a showcase for special mementos will help new residents to settle in and feel more comfortable. Those helping the resident move in may want to help arrange a similar setup as they are used to. For instance, if your loved one is used to having a chair in front on the TV, an end table for medications and notes  and a magazine rack for favorite books, this setup can be duplicated in the new place.
Home Furnishings:
Some personal home furnishings to consider taking along when relocating include bedding sets, family or heirloom quilts, artwork and framed photos, favorite knick-knacks, table lamps, a sofa or loveseat, favorite chair, silverware and plates. When choosing furniture, keep in mind the limited space but bring along favorite, comfortable pieces.
Necessities: 
Check to see if the assisted living facility provides these needed items, otherwise the resident will likely need hangers for clothing, small appliances such as a coffee maker or mini-fridge, television, radio, or alarm clocks.
Personal Items:
Be sure to pack up the daily items which are always needed, such as eyeglasses and hearing aids, cane or walker, personal toiletries, medications, and any spiritual items that bring comfort (such as a Bible).
Clothing: In the Venice area we have the luxury of not needing four seasons worth of clothing, so having a cross section of clothing options is fairly easy to achieve. For life at the assisted living facility, you may wish to have some formal wear or favorite "dressy" options, as well as sleeping garments. comfortable every day clothing, slippers, walking shoes, indoor jackets, and heavier sweater if the temperature drops.
Facility Provided Items
Many assisted living centers will provide many basics in their apartments, including appliances and furnishings. Be sure to tour the room before formulating your packing checklist, as you may not have to bring some items you had planned on. You will also want to speak with the intake administrator as to which items are banned, such as certain cooking items, candles, or items such as jewelry which are high-value.
What to Leave Off Your Packing Checklist
Although assisted living facilities offer private living accommodations, there are still many people in and out of the apartments – whether cleaning, dispensing medication, delivering meals or picking up laundry. For this reason, you may wish to distribute valuable or collectible items and family heirlooms to other members of the family.
Space is typically limited in these facilities so overly large furniture, area rugs, large appliances, furniture sets and air conditioners are likely not needed.
Bring Your Beloved Pet
Many assisted living communities allow their residents to bring their pets. If possible, you will want to strongly consider this option. Pets bring emotional relief, calm anxiety, and encourage a sense of well-being. They can also quell any feelings of loneliness or isolation. If you are concerned about their care, chat with the administration. Many assisted living facilities also have services to walk and help care for the animals. If you bring your dog or cat, don't forget pet bedding, food, medications, leashes and favorite toys.
Any pet will have to be housetrained, tame and docile, and up to date on any shots and vaccines.
No matter what you decide to bring, making the new resident feel at home is the main goal. If you need additional recommendations or have questions when moving into our assisted living or memory care facilities, call the staff at A Banyan Residence. We are happy to help.