Our purpose changes as we move through our lives. For instance, as a young person we may define ourselves by our academic or athletic pursuits.  As we grow a bit older, our purpose may include providing for a home and a family. As an empty nester, we may develop new purpose when our grandchildren are born.
Unfortunately, often seniors in assisted living seem to lose their sense of purpose. When daily routine is mundane, or if they feel isolated and miss their home – it can be easy to feel that they are no longer of use to the world at large.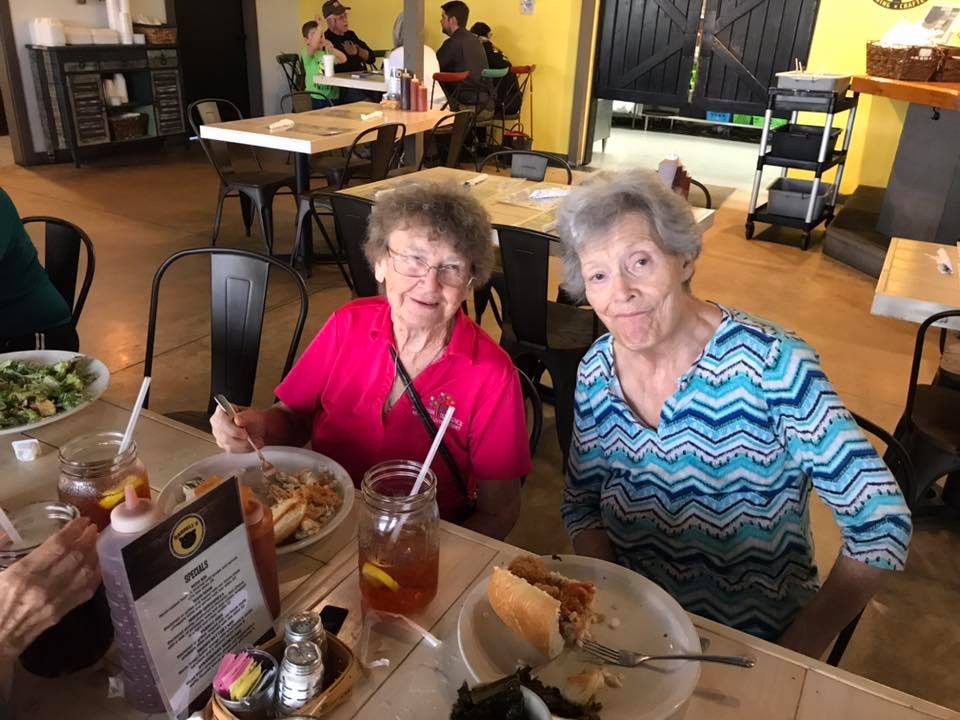 However, it is critically important for all people to have sense of purpose no matter what stage of life.  Not only are we happier and more fulfilled, but we also tend to live longer! Those with a feeling of usefulness or purpose are at less risk for stroke or heart attack, suffer depression less often,  have more energy and even sleep better.
If your loved one lives in an adult residence and seems to have lost their enthusiasm for life, you can help them develop new purpose, something to get them out of bed every day and get them excited. Often to those who are close to the resident, their gifts and talents are far more clear than they are to the individual.
A sense of purpose does not have to be grand or extravagant. At one time, a resident expressed a sense of uselessness and loneliness. His niece pointed out that he was still relatively young and mobile, and could easily walk room to room. She challenged him to visit with his fellow residents during the day, explaining that many of them were also feeling lonely. His daily walk down the hallway soon became his favorite activity – all he needed was a bit of encouragement. Here are some additional ways to help your loved one develop new purpose in this stage of life.
1. Ask what they love: Identifying what once made your loved one happy can help to give them a new purpose. For instance, perhaps a resident used to love to play cards with her husband. Help her to work with the administration to start a card players club that she runs and is responsible for. If another resident loved going to baseball games, encourage them to schedule "watch parties"  – complete with game day snacks – for other sports lovers. The simple act of organizing an event can give new purpose.
2. Try new activities: This time of life is perfect for experimenting with new activities a senior never had time for in the past. Encourage your loved one to take up painting or sculpture, or help them to try out new no-bake recipes. They can easily involve other residents who share the desire to develop new purpose at this time.
3. Be encouraging to someone: Like the resident above who learned that his short visits made other people's days brighter, seniors can find countless ways to make people smile. Encourage them to write letters to deployed soldiers or other shut ins or suggest putting  post it notes with happy messages on other residents doors. At one facility a gentleman took it upon himself to be the unoffical greeter, and visitors from family members to the mailman looked forward to saying hello to him each day.
4. Find ways to get active: Senior citizens often have trouble seeing beyond their aches and pains, not realizing how much better they are likely to feel if they begin taking a daily walk, or going for a swim. Exercise is a huge benefit physically, emotionally and psychologically, and can inspire them to continue to develop new purpose in other areas. (Be sure to check with their doctor as to appropriate levels of activity)
Always remind your loved one that they matter, and they have much to offer. When they discover something that makes them happy and fulfilled, you will see a whole new lease on life. And they deserve it.
At A Banyan Residence, we are committed to providing a vibrant place for your loved one to live. We welcome you to tour our Venice assisted living or memory care facilities today.