When people consider Valentine's Day, they often think of sweethearts and romance. But there are many people in our lives who deserve our love and affection on this day, as well as year round. And there are few relationships more special and binding than a parent and a child. While these terms may bring up images in your mind of toddlers and fresh-faced parents, there are also many elderly parents with adult children who still share that same special bond.
If you have a parent in assisted living, Valentine's Day is the perfect opportunity to show them how much their love has meant to you – from childhood until now. No one outgrows this special day, and everyone loves being remembered and appreciated. This year, don't forget to celebrate the love between you and your parents or grandparents.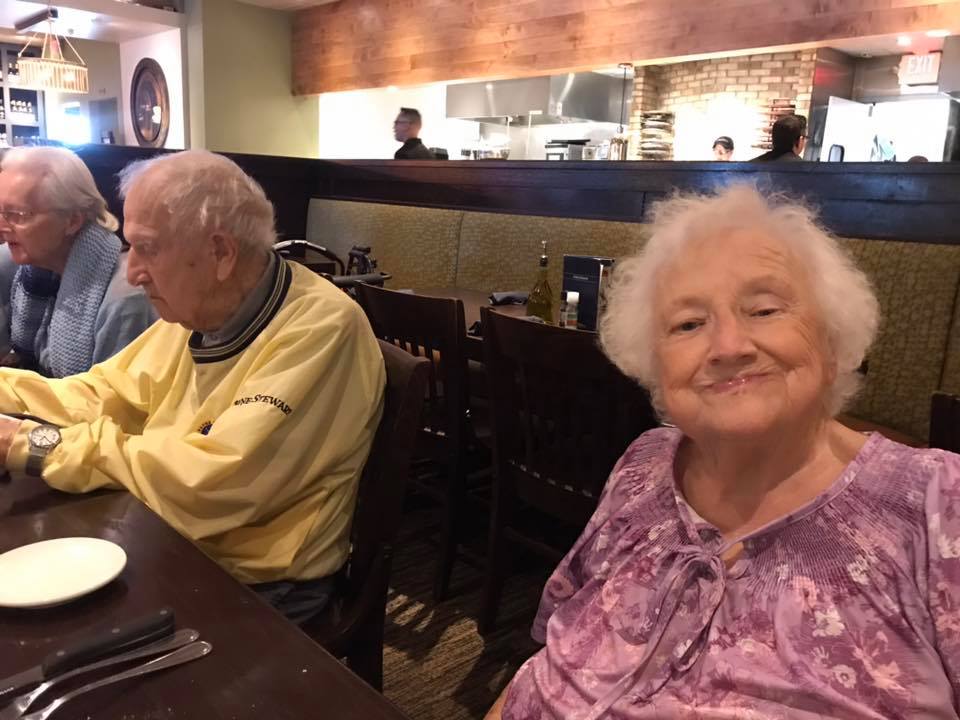 Take them on a Date: If they are physically able, plan on taking Mom or Dad out on a date for Valentine's Day. Depending on their capabilities, this may mean a simple walk at the park or a cup of coffee at an outdoor sidewalk bistro. But if your Mom loved the opera when she was younger, how about buying a couple of tickets for a performance? If Dad loved sports, take him to a spring training game. Maybe they would love to see a movie at a movie theater, visit an art museum, or attend a dramatic poetry reading.
Even if they do not generally utilize a wheelchair, call ahead to see if they have assistance if needed, as your loved one may tire out. But outings of this type recognize their unique personality and interests, and remind them that they are worth the extra effort.
Plan a Surprise Dinner: Whether offsite or at the assisted living facility, set up a dinner with your loved one and tell them you want to spend time with them. But secretly invite siblings, old friends, grandkids, their previous pastor – anyone who was important to them and who would love to show them love. Older adults so often feel like they are alone and isolated, so surrounding them with as many people as you can will make them the center of attention, and make this Valentine's Day unforgettable. (Remember, if you are going to bring a lot of people to the assisted living residence, coordinate with personnel to have table, chairs, or space that you need.
You may have better luck planning a breakfast, brunch or lunch – so as not to interfere with other holiday plans, as well as to celebrate with your parents before they begin to tire later in the day. ask the staff at their residence what time of the day is typically best for your particular loved one.
Touch Base from Afar: If you do not live in the area, plan a video call with kids and grandkids; if your Mom or Dad is not familiar with the technology, ask a staff member to help. Send something that they love – a fruit arrangement, a bouquet of flowers, or a musical singing telegram! No matter what you do, try to add a personal touch as much as necessary. Although they love gifts as much as anyone, seeing your face and hearing your voice saying "I love you" is the best Valentine's Day gift.
At A Banyan Residence, we understand just how important relationships are to our residents, and to the people who love them. This Valentine's Day, we look forward to loving on your loved ones – and we look forward to seeing you too!