In our last post, we discussed gift ideas for those who have Alzheimer's disease or dementia. This week, in preparation for the holiday season, we are proposing some additional gift ideas for loved ones residing in assisted living facilities.
People often struggle with determining a unique and meaningful gift for "those who have everything." People living is assisted living facilities often have everything they need at their disposal, so the perfect gift may seem an elusive goal. Still, there are many options that will make their lives more comfortable, exciting, or fulfilling. Here are 5 great gifts for a loved one.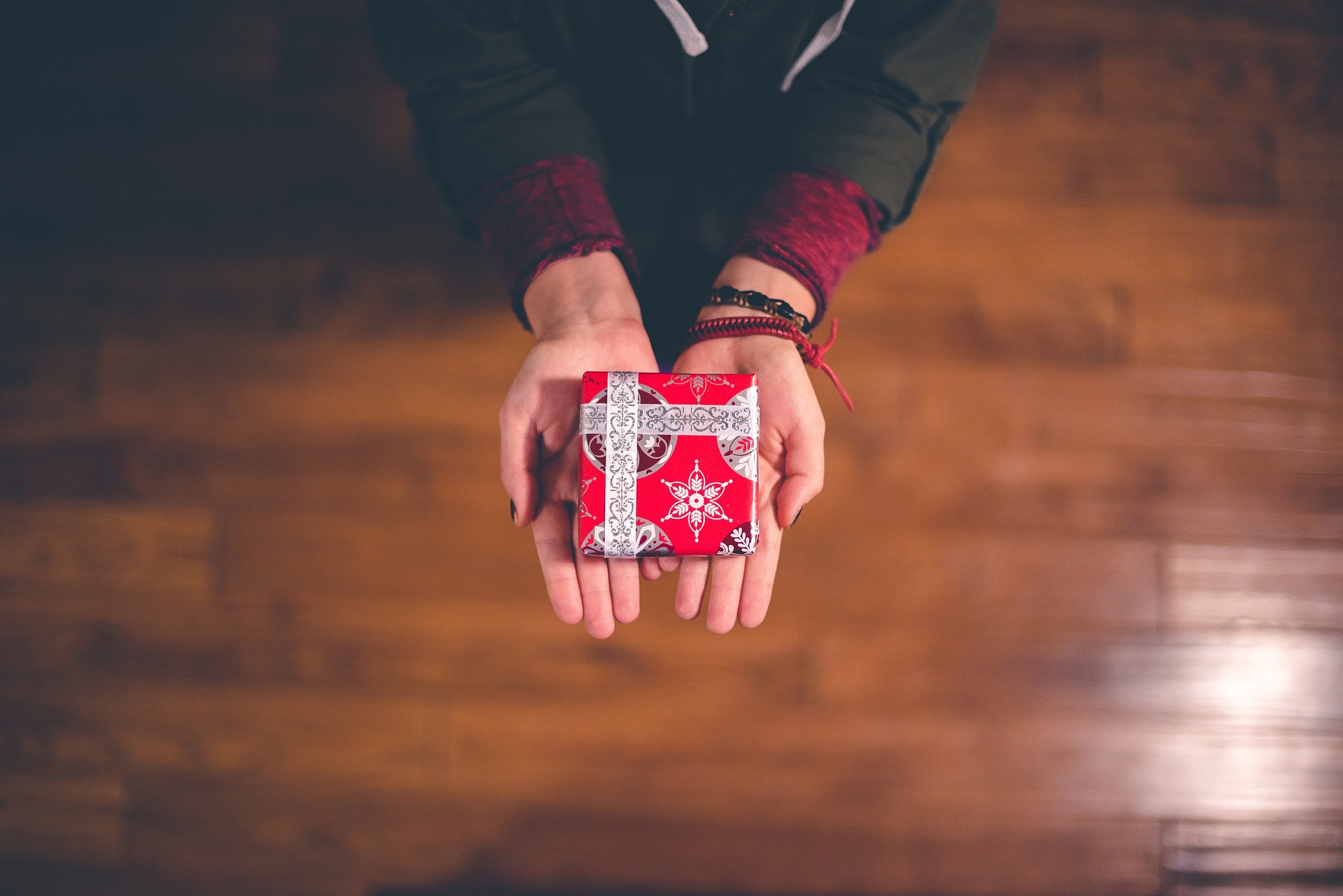 Over the years, our wants and needs change dramatically. For those in assisted living, daily life has changed in many meaningful ways. What may have once been a useful gift may hold little value, and a gift which once was a favorite may be impossible to maneuver. With mental and physical limitations, many assisted living residents may find a totally different type of gift appropriate. The following great gifts were suggested by people who have loved ones in assisted living facilities.
5 Great Gifts for Adult Residences
Activities for Young Visitors: While it may seem odd at first, grandparents love entertaining their grandkids – and most likely had a stash of toys or coloring books to share with the young ones when they had their own home. Having a fun activity to offer the youngsters will make them feel more normal again, and will also keep young people happy and engaged when visiting Grandma.
A Scrapbook or Photo Album: Those in assisted living often have fond memories of years gone by, even if they are having trouble with short term memory. Creating a colorful and fun scrapbook or photo album featuring old photos of families and friends (as well as recent photos with explanations of who everyone is) is bound to keep your loved one happily reminiscing for hours; and is a great diversion on lonely days. You may also want to provide them with an electronic photo frame which cycles through favorite photos continually.
Personal Visitors Log: When visitors arrive at an assisted living facility, they often sign in. However, very few people think of setting up a visitor's log in the resident's room. However, this is a great way for your loved one to remember who came to see them and how loved they are. Be sure to instruct visitors to write messages and encouragement, clearly and in large writing so that the resident can often remember who cared enough to come see them.
Magnifying Glasses and Readers: Great gifts are often practical and allow residents to remain engaged in daily life without having to ask for assistance. Having a magnifying glass close by often allows residents to continue to read their books, letters, and emails – even to pay bills and keep up with legal correspondence. If an assisted living resident has the mental capacity to continue with daily life but simply needs a bit of magnification, this simple gift will help them to retain a ton of independence.
Preloaded Tablet or IPOD: While some think their loved one may not take to the latest technologies, a device preloaded with their favorite music is a great choice for the holidays. Teach them how to click just one link, and let them enjoy their favorite music from days gone by. While it may be difficult for your resident to find their favorite operas, TED talks or classical music on their own, a pre-loaded device will take all of the guesswork out of it. Not only that, but you can continually add new material. Are they a book lover? Consider an Audible subscription and some pre-loaded classics.
If you are unsure as to great gifts and ideas for your loved one, ask them what they miss or wish they could still do. With today's technology, it is quite possible that you can come up with a way to infuse their life with their favorite things once again.
At A Banyan Residence, we wish you and your loved ones a very happy holiday season.